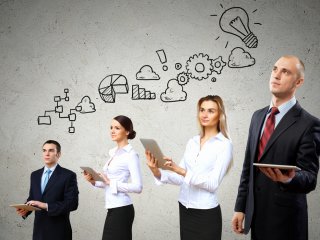 Course Type:
Instructor Led - 4 Weeks Long
Description
Objectives
Outline
Materials
System Requirements
If you have always wanted to write a novel but you have no idea how to begin the process, then Beginning Writer's Workshop is created just for you. In this course, we cover all the basics you need to get started on producing your own book. You will be introduced to the fundamentals of creating the right plot, settings, scenes and developing characters. This course also helps to guide you through the tricky parts of writing: points of view and dialogue. So, if you are ready for the exciting challenge of writing your own novel, turn the page and let's begin our journey! 
* You have 4 weeks to complete this course from date of your enrollment.
** Course Subject to Change.
After completing this course, you should be able to:
Identify the basic outlines of story structure and patterns
Recall various ways to develop characters and how to set scenes
Recognize different points of view, dialogue and voice
List ways to vary sentence structure, use descriptive words and properly revise writing
Beginning Writer's Workshop Module 1
Basic Story Structure
Every good book starts with an idea, observation, dream or experience. In this module, we discuss the importance of using accurate sources for material. We find out about story and plot, and we discuss ways to put together a story and plot to make a great novel. We also cover the differences between the two and how to create a logical pattern and outline for your story.
Locating Sources for Material
Keeping a Journal or Writer's Notebook
Story & Plot: What's the Difference?
Story Patterns
Outlining Your Story
Beginning Writer's Workshop Module 2
Developing Characters, Settings and Scenes
The way your characters look and act, and the name you give them, can help you tell your readers a great deal about the characters' personalities. This week we will work on developing personalities, adding physical features and fleshing out specific details about your characters. We will also discuss setting and the way it interacts with plot, how to choose a setting that's right for you, and how to research your chosen setting. 
Developing Personalities
Adding Physical Features & Names
Flesh Out Your Characters & Turn Them Loose
Choosing the Right Setting for You
Tips for Working with Scenes
Beginning Writer's Workshop Module 3
Points of View, Dialogue and Voice
How you work with plot, scenes, and characters is determined by the point of view you choose for your novel. In this section, we look at the different points of view available, along with their positive and negative aspects. We also recognize what makes for good dialogue and tips for perfecting it.
Different Points of View
How to Work with Points of View
The Importance of Good Dialogue
Tips for Writing Dialogue
Paying Attention to Voice
Beginning Writer's Workshop Module 4
Language, Revision and Proofreading
This week, we talk about effective ways to work with active verbs and descriptions. Because wordiness can be a problem for every writer, we go over tips for discovering and eliminating verbiage in your novel writing. After a writer finishes every single piece of work, the time comes to start revising it. We will work through the stages of revision that are necessary to make your novel even better.
Active & Descriptive Words
Variations on Sentence Structure
Tips for Revising Your Manuscript
Focus on Beginnings & Endings
Proofreading Tips
Ed4Career is committed to being both environmentally conscious and making it easier for you to study! We're making your education mobile! All of our textbooks are now provided as eTextbooks. You can access them on your laptop, tablet, or mobile device and can study anytime, anywhere.
The move away from physical books to eTextbooks means you get the latest, most up-to-date version available. This also makes your training more accessible, so you can study anywhere you have your phone or tablet. The best part is that all materials are included in your training cost so there are NO extra fees for books!
Internet Connection
Broadband or High-Speed - DSL, Cable, and Wireless Connections
*Dial-Up internet connections will result in a diminished online experience. Classroom pages may load slowly and viewing large audio and video files may not be possible.
Hardware Requirements
Processor - 2GHz Processor or Higher
Memory - 1 GB RAM Minimum Recommended
PC Software Requirements
Operating Systems - Windows 7 or higher
Microsoft Office 2013 or higher. Also, you could use a general Word Processing application to save and open Microsoft Office formats (.doc, .docx, .xls, .xlsx, .ppt, .pptx)
Internet Browsers - Google Chrome is highly recommended


Cookies MUST be enabled
Pop-ups MUST be allowed (Pop-up Blocker disabled)

The Kindle Reader App or VitalSource Bookshelf App are needed for many of our courses (No special equipment needed. This can be downloaded for FREE onto your computer.)
PowerPoint Viewer (if you do not have PowerPoint)
QuickTime, Windows Media Player &/or Real Player
MAC Software Requirements
Operating Systems - Mac OS x 10 or higher with Windows
Mac office programs or a Word Processing application to save and open Microsoft Office formats (.doc, .docx, .xls, .xlsx, .ppt, .pptx)
Internet Browsers- Google Chrome is highly recommended


Cookies MUST be enabled
Pop-ups MUST be allowed (Pop-up Blocker disabled)

The Kindle Reader App or VitalSource Bookshelf App are needed for many of our courses (No special equipment needed. This can be downloaded for FREE onto your computer.)
PowerPoint Viewer (if you do not have PowerPoint)
Adobe PDF Reader
Apple QuickTime Media Player