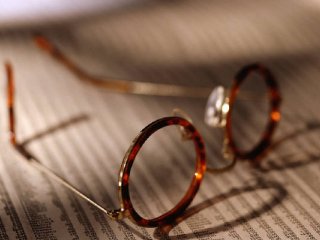 Description
Objectives
Outline
Materials
System Requirements
Watch a Demo
Technical Writing is a career that offers a variety of writing possibilities. Our Technical Writing course focuses on a reader-centered approach and helps students understand the nature of writing in the workplace. It leads students through the process of creating highly effective letters, proposals, emails, memos, documentation, and reports.  Students will learn how to conduct research and appropriately cite sources. Guidelines for persuasive writing and strategies for maintaining readers' attention are also discussed.  Take our Technical Writing course and learn the skills and knowledge you need to start your writing career today!
Prerequisite(s): None
After completing this course, you should be able to:
Identify the characteristics and guidelines of technical writing
List the strategies for analyzing your readers and meeting their needs
Recall the steps for conducting research and preparing for technical writing
Recognize methods for developing document style, voice, and design elements
Identify strategies for reviewing drafts and managing projects
Technical Writing Module 1
Introduction to Technical Writing
Characteristics of Workplace Writing
Usefulness and Persuasiveness
Reader-Centered Strategies
Interaction Between Your Communication and Your Readers
Communicating Ethically
How to Write an Effective Resume
Creating a Professional Portfolio
Writing an Effective Application Letter
Defining Your Communication Goals
Stakeholder Ethics
Technical Writing Module 2
Conducting Research
Conduct Focused Research
Evidence-Based Analyses
Evidence-Based Recommendations
Intellectual Property Law and Documenting Sources
Exploring Your Own Memory and Creativity
Searching the Internet
Using Social Media
Using the Library
Interviewing
Reader-Centered Communications
Technical Writing Module 3
Drafting Reader-Centered Communications
Similarities among Paragraphs, Sections, Chapters, and Short Communications
Starting Segments
Clear, Coherent, and Persuasive Segments
Reader's Cultural Background
Grouping Items Formally and Informally
Comparing Alternatives
Partitioning, Segmenting, Cause and Effect Relationships
Persuading Your Readers
Technical Writing Module 4
Professional Style and Graphics
Create an Effective, Professional Voice
Convey Meaning Clearly and Precisely
How to Plan Front and Back Matter
Transmittal Letters
Graphics and Communication Effectiveness
Use Color to Support Your Message
Graphics Software
Use Graphics Ethically
Technical Writing Module 5
Design Elements of Communication
Reader-Centered Graphics
How Communication is Organized
Visual Organizers
Word Processors to Create Page Designs
The Three Activities of Revising
Identify Ways to Improve Your Draft
Technical Writing Module 6
Applications of the Reader-Centered Approach
The Logic of Testing
Testing Draft's Usefulness
Creating Communications with a Team
Varieties of Team Structure
Team Goals and Procedures
Creating and Delivering Listener-Centered Oral Presentations
Selecting Oral and Visual Media
Maintain Listener's Attention and Goodwill
Technical Writing Module 7
Types of Projects and Documents
Project Management and Client Communication
Creating Reader-Centered Websites and Professional Portfolios
Useful, Persuasive Content
Designing Websites for Diverse Readers
Ethical and Legal Practices for Website Content
Writing Reader-Centered Correspondence: Letters, Memos, and Emails
Level of Formality
Technical Writing Module 8
Social Media, Proposals and Empirical Research Reports
Writing Effectively on Social Media
Ethical Guidelines for Using Social Media
Proposal-Writing Situations
How Readers Use and Evaluate Proposals
Superstructure for Proposals
Crafting the Major Elements of a Proposal
Technical Writing Module 9
Feasibility, Progress Reports, and Instructions
Superstructure for Feasibility Reports
Research and Organization for Feasibility Reports
Typical Writing Situations
Reader's Concern with the Future
Superstructure for Progress Reports
Tone in Progress Reports
Superstructure for Instructions
Crafting Major Elements of Instructions
**Outlines are subject to change, as courses and materials are updated.**
Ed4Career is committed to being both environmentally conscious and making it easier for you to study! We're making your education mobile! All of our textbooks are now provided as eTextbooks. You can access them on your laptop, tablet, or mobile device and can study anytime, anywhere.
The move away from physical books to eTextbooks means you get the latest, most up-to-date version available. This also makes your training more accessible, so you can study anywhere you have your phone or tablet. The best part is that all materials are included in your training cost so there are NO extra fees for books!
Internet Connection
Broadband or High-Speed - DSL, Cable, and Wireless Connections
*Dial-Up internet connections will result in a diminished online experience. Classroom pages may load slowly and viewing large audio and video files may not be possible.
Hardware Requirements
Processor - 2GHz Processor or Higher
Memory - 1 GB RAM Minimum Recommended
PC Software Requirements
Operating Systems - Windows 7 or higher
Microsoft Office 2013 or higher. Also, you could use a general Word Processing application to save and open Microsoft Office formats (.doc, .docx, .xls, .xlsx, .ppt, .pptx)
Internet Browsers - Google Chrome is highly recommended


Cookies MUST be enabled
Pop-ups MUST be allowed (Pop-up Blocker disabled)

The Kindle Reader App or VitalSource Bookshelf App are needed for many of our courses (No special equipment needed. This can be downloaded for FREE onto your computer.)
PowerPoint Viewer (if you do not have PowerPoint)
QuickTime, Windows Media Player &/or Real Player
MAC Software Requirements
Operating Systems - Mac OS x 10 or higher with Windows
Mac office programs or a Word Processing application to save and open Microsoft Office formats (.doc, .docx, .xls, .xlsx, .ppt, .pptx)
Internet Browsers- Google Chrome is highly recommended


Cookies MUST be enabled
Pop-ups MUST be allowed (Pop-up Blocker disabled)

The Kindle Reader App or VitalSource Bookshelf App are needed for many of our courses (No special equipment needed. This can be downloaded for FREE onto your computer.)
PowerPoint Viewer (if you do not have PowerPoint)
Adobe PDF Reader
Apple QuickTime Media Player