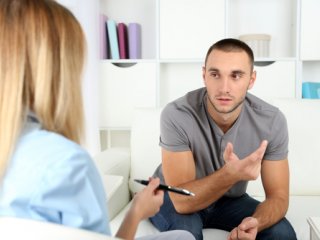 Category:
Counseling & Coaching, CCTP Programs
Course Type:
Mentor Supported
Self-Study
Instructor Led - 4 Weeks Long
Description
Objectives
Outline
Materials
Certification
Approvals
System Requirements
Watch a Demo
Our Complete Career Training Programs (CCTP) include both the training you need and the skills you will want in order to be prepared for your new career. We have taken online career programs to a whole new level by bundling our Career Training with Personal Enrichment courses to ensure you have a diversified learning experience.
Our mentor-supported career courses focus on the industry standards that prepare you for your chosen career or certification. You will also get our smaller, four-week long, instructor-led personal enrichment courses to further your employment training.
Sign up today for this all-inclusive career training program! 
Abnormal Psychology
In the same way that psychology offers important insights in terms of human behavior and experience, so does the sub-field called abnormal psychology. Our Abnormal Psychology course will introduce psychopathology and changing views of mental illness. We examine impairments in brain functions and social processes and how this affects everyday life. Our course explores disorders of childhood, mood disorders, psychoses, schizophrenia, sexuality, eating, and anxiety disorders. By taking this course, you will discover the many faces of abnormal psychology and you will be challenged to define what is normal and abnormal.
Prerequisite(s): None
Mental Health Technician
This Mental Health Technician course provides a solid background in mental health so you can work comfortably with clients who exhibit both effective and maladaptive behaviors. Nurses, case managers, psychiatric technicians, direct care providers, and other health care professionals will increase their awareness and understanding of a holistic view of mental health care with this comprehensive online training program. A variety of therapies and treatments are explored to assist in dealing with psychological or psychosocial problems, such as substance use conditions, medical illnesses, developmental delays and disabilities, and social stressors such as poverty, domestic violence, and homelessness.
Prerequisite(s): None
Direct Support Professional
Direct Support Professionals provide care for individuals with developmental and or physical disabilities in a number of settings including group homes, day programs, home & community based services, and vocational rehabilitation. Students will learn methods for providing assistance with living skills development, health maintenance, medication administration, personal care, and behavioral development. This course will teach current and future Direct Support Professionals methods for developing individuals' basic living and social skills with the primary goal of integrating them into the community to the best of their ability.
Prerequisite(s): None
Better Interpersonal Communication
Interpersonal Communication is a very important skill that is needed to develop and maintain personal and professional relationships. Just because you are talking does not mean you are communicating. This course will take you through the steps involved in understanding the importance of interpersonal communication and the effect on our daily interactions.
* You have 4 weeks to complete this course from date of your enrollment.
** Course Subject to Change.
Personal Excellence
As a person with unique gifts to offer, it is your responsibility to use your talents wisely and it is your right to enjoy yourself while doing so. In this class we will learn what it takes to develop career-enhancing skills that include: goal setting, time management, and personal organization. You will learn the crucial steps it takes to improve your creative abilities, gain confidence and minimize conflict in your life. Just as a successful business requires a mission and a plan, so does a fulfilling life.
* You have 4 weeks to complete this course from date of your enrollment.
** Course Subject to Change.
Addiction & Recovery: An Introduction
Addiction is a chronic disease responsible for destroying lives, devastating families, and taking lives. There are many types of addiction; substance addictions (such as drugs and alcohol) as well as behavioral addictions (such as gambling, sex and eating). Our addiction recovery course provides a solid background for understanding addiction and equips the student with tools for supporting treatment and recovery. Students will learn the differences between use, abuse, and dependence, the variety of treatment options and the steps that lead toward successful recovery.
* You have 4 weeks to complete this course from date of your enrollment.
** Course Subject to Change.
Abnormal Psychology
After completing this course, you should be able to:
Identify components of psychopathology and neuroscience approaches to treating mental illness
Recall symptoms and behaviors associated with psychological disorders, childhood disorders, mood disorders, and suicide
Recognize how stress, trauma, and anxiety affect psychopathology
Define characteristics of eating, sexuality, and addictive disorders
Identify traits associated with schizophrenia, personality, and neurocognitive disorders
Mental Health Technician
After completing this course, you should be able to:
Recall the history and current trends of mental healthcare
Name the characteristics of common psychiatric disorders
Define human behavior and different elements affecting it
Identify methods for assisting those suffering from loss of life
Recognize legalities related to the mental health office
Direct Support Professional
After completing this course, you should be able to:
Identify the role of the direct support professional
List methods for providing care to support clients' physical and mental health
Recall the methods for empowering clients and providing the care they prefer
Recognize consumer rights and responsibilities in health care
Identify the importance of supporting community inclusion
Better Interpersonal Communication
After completion of this course you should be able to:
Recognize the basics and importance of verbal and nonverbal communication
Identify steps associated with the learning process and how to improve your listening skills
Recall types of personality styles and the perception process
List styles of conflict and what contributes to it
Personal Excellence
After completing this course, you should be able to:
Define what a strategic plan is and why you need one
Recall potential success factors in life
Recognize how to implement goals and follow through on accomplishing them
Identify how to select and implement successful strategies
Addiction & Recovery: An Introduction
After completing this course, you should be able to:
Differentiate between types of substances and ways to detect addiction
Identify signs of addiction and how to get help
Recall the wide range of treatment options for addictions
Identify methods for overcoming barriers for successful recovery
Abnormal Psychology
Abnormal Psychology Module 1
An Overview of Psychopathology and Changing Conceptualizations of Mental Illness
Understanding Psychopathology
Historical Considerations
Discovering the Function of the Brain in Behavior and Psychopathology
Care for Those with Mental Disorders
Biological Approaches to Treating Mental Illness
Psychological Treatment Perspectives in the Twentieth Century
Abnormal Psychology Module 2
Neuroscience Approaches to Understanding Psychopathology
Growing Importance of Neuroscience and Genetics
Brain Anatomy, Neurons, and Neurotransmitters
Neurons and Neural Transmission
How Do We Observe the Brain at Work?
Electroencephalography
Magnetoencephalography
Neuroethics
Abnormal Psychology Module 3
Research Methods
What is Science?
Nonexperimental Methods of Psychological Research
Naturalistic Observations
Correlational Approach
The Experimental Method: Making it Happen
Designing an Experimental Study
Does Playing Music Change the Brain?
Logic and Inference
Ethics and Scientific Experiment
Abnormal Psychology Module 4
Assessment and Classification of Psychological Disorders
Initial Assessment and Mental Status Exam
Structured Interviews and Assessment Considerations
Models of Assessment
Diagnostic Considerations in Psychopathology
Classification Systems for Mental Disorders
Abnormal Psychology Module 5
Disorders of Childhood
Aspects of Normal Child Development
Attachment Disorders, Conduct Disorder, and Oppositional Defiant Disorder
Autism Spectrum Disorder
Attention Deficit/Hyperactivity Disorder and Learning Disorders
Intellectual Development Disorder
Abnormal Psychology Module 6
Mood Disorders and Suicide
Introducing Mood Disorders
Major Depressive Disorder
Biological and Neuroscience Treatments for Depression
Psychological Treatments for Depression
Bipolar Disorder
Aspects of Suicide
Abnormal Psychology Module 7
Stress, Trauma, and Psychopathology
The Psychological Mechanisms Related to Stress and Trauma
Does Trauma Produce Mental Illness?
The Study of Stress
Fight or Flight
Trauma-and-Stressor-Related Disorders in DSM-5
Adjustment Disorders
Acute Stress Disorder
Post-Traumatic Stress Disorder
Abnormal Psychology Module 8
Anxiety Disorders and Obsessive-Compulsive Disorders
Overview of Anxiety Disorders
The Nature of Anxiety and Evolutionary Explanations
Cognitive Processes in Anxiety
Major Types of Anxiety Disorders
Separation Anxiety Disorders
Generalized Anxiety Disorder
Obsessive-Compulsive Disorder
Abnormal Psychology Module 9
Dissociative and Eating Disorders
Dissociative Disorders
Somatic Symptom and Related Disorders
Depersonalization/Derealization Disorder
Dissociative Identity Disorder
Illness Anxiety Disorder
Feeding Disorders
The Problem of Obesity
Major Eating Disorders
Anorexia Nervosa
Bulimia Nervosa
Abnormal Psychology Module 10
Sexuality Disorders and Gender Dysphoria
Sexuality in Context
Sexual Desire, Arousal, and Response
Sexual Dysfunction Disorders
Paraphilic Disorders
Gender Dysphoria
Abnormal Psychology Module 11
Substance-Related and Addictive Disorders
Drug Use in the United States
Substance Abuse, Dependence, and Addiction
Alcohol
Marijuana, Hallucinogens, and Opioids
Stimulants: Cocaine, Amphetamines, Caffeine, and Nicotine
Gambling
Treatment of Substance-Related Disorders
Abnormal Psychology Module 12
Schizophrenia
Schizophrenia Basics: Prevalence, Course, and Symptoms
Historical and Evolutionary Perspectives on Schizophrenia
Factors in the Development of Schizophrenia
Causes and Effects: Neuroscience Findings About Schizophrenia
Treating Individuals with Schizophrenia
Abnormal Psychology Module 13
Personality Disorders
What is a Personality Disorder?
Odd. Eccentric Personality Disorders
Dramatic Emotional Personality Disorders
Anxious Fearful Personality Disorders
Treatment of Personality Disorders
Abnormal Psychology Module 14
Neurocognitive Disorders, Law and Mental Health
Normal Cognitive Changes Related to Aging
Delirium
Mild and Major Neurocognitive Disorders
Prevention, Treatment, and Support
The American Legal System and the Insanity Defense
Competency to Stand Trial
Ethical and Legal Issues in Treatment
Sexual Predator Laws

**Outlines are subject to change, as courses and materials are updated.**
Mental Health Technician
Mental Health Technician Module 1
Mental Health Care: Past and Present
The History of Mental Health Care
Early Years
19th Century United States
20th and 21st Centuries
Current Mental Health Care Systems
Care Settings
Delivery of Community Mental Health Services
Client Populations
Ethical and Legal Issues
Sociocultural Theories
Psychotherapies
Mental Health Technician Module 2
Theories and Therapies
Influences of Culture
Cultural Assessment
Historical Theories
Developmental Theories and Therapies
Behavioral Theories and Therapies
Humanistic Theories and Therapies
Cognitive Theories and Therapies
Body-Based CAM Therapies
Energy-Based CAM Therapies
Mental Health Technician Module 3
Principles and Skills of Mental Health Care
Psychotherapeutic Drug Therapy
Classification of Psychotherapeutic Drugs
Client Care Guidelines
Skills for Mental Health Care
Principles and Practices for Caregivers
Mental Health Assessment Skills
Mental Health Treatment Plan
The Health History
Mental Status Assessment
Mental Health Technician Module 4
Therapeutic Environment
Theories and Characteristics of Communication
Levels of Communication
Dynamics of the Therapeutic Relationship
Characteristics of the Therapeutic Relationship
Roles of the Caregiver
Problems Encountered in the Therapeutic Relationship
Use of Inpatient Setting
Goals of the Therapeutic Environment
The Therapeutic Environment and Client Needs
Mental Health Technician Module 5
Childhood to Adulthood
Normal Childhood Development
Environmental Problems
Emotional Problems
Behavioral Problems
Mental Health Problems of Adolescence
Therapeutic Interventions
Adult Growth and Development
Mental Health Problems of Adults
Mental Health Technician Module 6
Cognitive Impairment and Managing Anxiety
Overview of Aging
Common Problems of Older Adults
Cognitive Impairment
Alzheimer's Disease
Dementia
Types of Anxiety
Stages of Dying
Hospice Care
Mental Health Technician Module 7
Illnesses and Depression
The Nature of Illness
The Hospitalization Experience
Loss and Grief
The Dying Process
Theories Relating to Emotions and Their Disorders
Emotions Throughout the Life Cycle
Mood Disorders
Mental Health Technician Module 8
Physical and Dissociative Issues
Role of Emotions in Health
Anxiety and Stress
Somatic Symptom Disorders
Eating Disorders
Sleep-Wake Disorders
Abuse, Neglect, and Exploitation Within the Community
Continuum of Self-Concept Responses
Self-Concept Throughout the Life Cycle
Mental Health Technician Module 9
Anger, Outward and Inward Focused Emotions
Theories of Anger and Aggression
The Cycle of Assault
Anger-Control Disorders
Social Factors and Violence
Mental Health Disorders Relating to Violence
Impact of Suicide on Society
Dynamics and Theories of Suicide
Suicide Throughout the Life Cycle
Mental Health Technician Module 10
Substance, Sexual, and Personality Disorders
Role of Chemicals in Society
Categories of Abused Substances
Characteristics of Substance Use and Abuse
Sexuality Throughout the Life Cycle
Modes of Sexual Expression
Psychosexual Disorders
Personality Throughout the Life Cycle
Theories Relating to Personality Disorders
Mental Health Technician Module 11
Schizophrenia and Chronic Mental Health Disorders
Psychoses Throughout the Life Cycle
Theories Relating to Psychoses
Psychotic Disorders
Public Policy and Mental Health
Experience of Chronic Mental Illness
Special Populations
Challenges for the Future
Change and Mental Health Clients
**Outlines are subject to change, as courses and materials are updated.**
Direct Support Professional
Direct Support Professional Module 1
Intro to Direct Support
The Role of the DSP
Self-Care and Personal Care (Personal Hygiene)
Community Health Care
Direct Support Professional Module 2
Ethics and Consumer Rights
Consumer Rights & Responsibilities in Health Care
Ethical & Legal Issues Affecting the DSP
Basic Medical Terminology & Body Organization
Direct Support Professional Module 3
Communication & Documentation
Classification of Disease
Communication Skills for the Health Care Professional
Observation, Reporting, & Documentation
Direct Support Professional Module 4
Meeting Client Needs
Meeting Basic Human Needs
Comfort, Pain, Rest, & Sleep
Developing Cultural Sensitivity
Direct Support Professional Module 5
Health & Job Safety
Understanding Infections
Infection Control
Environmental & Job Safety
Direct Support Professional Module 6
Client Movement & Safety
Client Safety & Positioning
The Client's Mobility & Transfer Skills
The Client's Mobility & Ambulation
Direct Support Professional Module 7
Supporting Mental and Physical Health
Nutritional Needs & Diet Modifications
Taking Vital Signs
Caring for Clients with Emotional Illnesses
Direct Support Professional Module 8
End-of-Life Care
Death & Dying Care
Caring for Clients who are Terminally Ill
Caring for Clients with Alzheimer's Disease
Direct Support Professional Module 9
Caring for Special Populations
Care of the Elderly & Chronically Ill
Caring for the Clients with Cancer
Alternative, Complementary, & Integrative Approaches
**Outlines are subject to change, as courses and materials are updated.**
Better Interpersonal Communication
Better Interpersonal Communication Module 1
Introduction to Communication
Because it's such a commonplace activity, we usually don't think about how we communicate too much. However, the power of effective, persuasive communication should never be underestimated. Your success in any number of settings—in your relationships, in school, on the job, and as a member of society— hinges on your ability to master the full communication process. Our first module discusses the basics of verbal and nonverbal communication, as well as uses and misuses.
Why We Communicate
Verbal Communication
Nonverbal Communication
Uses and Misuses
Cultural Differences and Language
Better Interpersonal Communication Module 2
Listening, Self-Esteem, and Self-Disclosure
Listening is the learned process of hearing, attending, evaluating, retaining, and responding to verbal and nonverbal messages. In this module we will learn more about each stage of the listening process: review both the benefits to listening, as well as the challenges to effective listening; and explore the ways in which you can improve your listening skills. We'll also discuss the principles behind self-concepts and self-disclosure.
Listening Process
Benefits to Listening
Steps for Improving Your Listening Skills
Self-Concepts
Self-Disclosure
Better Interpersonal Communication Module 3
Personality Styles and Perception
Do you notice that you act in different ways around certain people? Perhaps you act inhibited around your supervisor, but you wish you could act confident like you do around your co-workers and other colleagues. In other situations, you act polite and deferential around acquaintances, but may wish you could act more sociable like you do around your friends. In this module, we'll discuss how personality styles effect communication as well as the perception process. Finally, we'll explore the basics behind defense mechanisms.
How Does Personality Style Effect Communication?
Physiological and Psychological Factors of Perception
Challenges to the Perception Process
What is Defensiveness?
Defense Mechanisms
Better Interpersonal Communication Module 4
Conflict and Electronic Communication
Interpersonal conflict occurs in interactions where there are real or perceived incompatible goals, scarce resources, or opposing viewpoints. We'll discuss types of conflict and conflict styles in our final module, as well as characteristics of electronic communication.
What is Conflict and What Contributes to It?
Types of Conflict
Conflict Styles
What is Electronic Communication?
Characteristics and Misuses of Electronic Communication
Personal Excellence
Personal Excellence Module 1
Your Mission and Vision in Life
In week one, we will learn what a strategic plan is and why you need one in your life. We will also go over the finding your main purpose in life and how to take the steps to reaching that goal of success.
Life Strategic Plan
Why Have a Strategic Plan
Find Your Purpose
Your Personal Mission
Your Vision of Success
Personal Excellence Module 2
Success Factors in Life
This week we will look at what it is that you need in order to succeed. So many times we are pulled way and distracted by menial things and our success is deferred.
Critical Success Factors
Finding Your Strengths
Finding Your Weaknesses
Finding Your Opportunities
Finding Your Threats
Personal Excellence Module 3
Steps to Success
What goals would you like to set for yourself? This week we will study how we can implement goals and follow through on accomplishing them. We will touch on time management and how happiness is sometimes left out of our daily schedules.
Setting Goals
SMART Goals
Time and Emotions Study
Time Management
What Makes You Happy
Personal Excellence Module 4
Creating Your Simplementation Plan
In our final week we will discuss how to select our successful strategies and how to implement them. We will also go over what happens when you are overwhelmed, or feel like there isn't enough time – there are strategies to help overcome these obstacles. Finally, we will learn how to create our own Simplementation plan and apply it to everyday life.
Selecting Successful Strategies
Implementing Strategies Into a Plan
How to Prioritize
Overcoming Obstacles
How to Create a Simplementation Plan
Addiction & Recovery: An Introduction
Addiction and Recovery: An Introduction Module 1
Detecting Addiction
There is no cure for addiction. However, there is hope for managing it. In Module one, we will look at the differences between abuse and dependence and the consequences associated with each. Also included is the descriptions of the different classes of drugs. We will examine how experimenting with certain substances can easily escalate to an addiction, and will review the risk factors for experimentation. Those struggling with addiction requires a patience in themselves to learn new coping skills. Also in module one, we will explore the cost of addiction.
The Difference Between Abuse and Dependence
Fears and Obstacles to Recovery
Understanding the Substances
Substance and Behavioral Addictions
The Cost of Addiction to Families
Addiction and Recovery: An Introduction Module 2
Taking the First Steps
In module two, we will focus in on how to determine whether or not treatment is needed. First is a look at risk factors for developing addictions and then assessing the severity of addictive behaviors. Guidance to family members on how to detect addictions in a loved one is also included. As we move through the week, we will look at the general characteristics of different treatments and how to understand the different aspects of addiction so that treatment needs are fully met. We will wrap up module two by dispelling myths about quitting an addiction.
Recognizing Addiction
Deciding When to Start
Successful Quitting
Becoming Aware of Triggers
Increasing Motivation to Change
Addiction and Recovery: An Introduction Module 3
Examining Treatment Approaches
Module three acts as a reference guide to a wide range of treatment options for addictions. We will look at different models and treatment approaches for addictions. Also included is the difference between inpatient and outpatient treatment options, and the pros and cons of each. As we move through the module, we will look at how long it takes to detox from specific substances and examine the risk of sever withdrawal symptoms and which medications may help. We will wrap up module three with looking at an array of self-help and peer support treatment approaches for addiction, alternative treatments, and considerations for teens.
Treatment Choices
Understanding Detoxification
Twelve Step Programs
Nutritional Therapy
Teen Treatment Options
Addiction and Recovery: An Introduction Module 4
Life in Recovery
Module four will focus on longer-term recovery issues. We will look at methods for overcoming barriers to successful recovery and how to handle slips and relapses during recovery. Relationships can be difficult during the recovery process and in module four we will look at how to positively deal with relationships with family, friends, and co-workers. Module four will also provide guidance to families in handling relationships with the addicted member as well as each other.
Building Skills for Recovery
Learning from Relapse
Helping with Follow Through
Sustaining Optimism
Helping Friends and Family
Ed4Career is committed to being both environmentally conscious and making it easier for you to study! We're making your education mobile! All of our textbooks are now provided as eTextbooks*. You can access them on your laptop, tablet, or mobile device and can study anytime, anywhere.
The move away from physical books to eTextbooks means you get the latest, most up-to-date version available. This also makes your training more accessible, so you can study anywhere you have your phone or tablet. The best part is that all materials are included in your training cost so there are NO extra fees for books!**
*A few courses still have physical materials.
 
Mental Health Technician
Upon successful completion of our Mental Health Technician course, students will be prepared for an entry-level position in a mental health setting and will be prepared to sit for the NCCB national certification exam to become a Certified Mental Health Technician (CMHT).
** Certification exams are not included in the cost of the course.**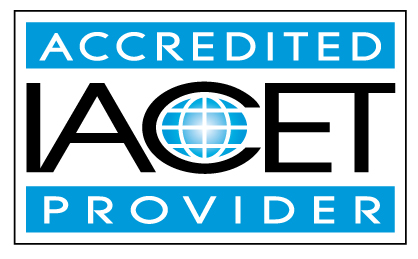 Ed4Career has been approved as an Accredited Provider by the International Association for Continuing Education and Training (IACET). In obtaining this accreditation, Ed4Career has demonstrated that it complies with the ANSI/IACET Standard which is recognized internationally as a standard of good practice. As a result of the Accredited Provider status, Ed4Career is authorized to offer IACET CEUs for courses and programs that qualify under the ANSI/IACET Standard.
The Continuing Education Unit (CEU) was created by IACET as a measurement of continuing education. One (1) IACET CEU is equal to ten (10) contact hours of participation in an organized continuing education experience under responsible sponsorship, capable direction, and qualified instruction. Under IACET's care, the IACET CEU has evolved from a quantitative measure to a hallmark of quality training and instruction. For more information on IACET, visit www.iacet.org.
Internet Connection
Broadband or High-Speed - DSL, Cable, and Wireless Connections
*Dial-Up internet connections will result in a diminished online experience. Classroom pages may load slowly and viewing large audio and video files may not be possible.
Hardware Requirements
Processor - 2GHz Processor or Higher
Memory - 1 GB RAM Minimum Recommended
PC Software Requirements
Operating Systems - Windows 7 or higher
Microsoft Office 2013 or higher. Also, you could use a general Word Processing application to save and open Microsoft Office formats (.doc, .docx, .xls, .xlsx, .ppt, .pptx)
Internet Browsers - Google Chrome is highly recommended

Cookies MUST be enabled
Pop-ups MUST be allowed (Pop-up Blocker disabled)

The Kindle Reader App or VitalSource Bookshelf App are needed for many of our courses (No special equipment needed. This can be downloaded for FREE onto your computer.)
PowerPoint Viewer (if you do not have PowerPoint)
QuickTime, Windows Media Player &/or Real Player
MAC Software Requirements
Operating Systems - Mac OS x 10 or higher with Windows
Mac office programs or a Word Processing application to save and open Microsoft Office formats (.doc, .docx, .xls, .xlsx, .ppt, .pptx)
Internet Browsers- Google Chrome is highly recommended

Cookies MUST be enabled
Pop-ups MUST be allowed (Pop-up Blocker disabled)

The Kindle Reader App or VitalSource Bookshelf App are needed for many of our courses (No special equipment needed. This can be downloaded for FREE onto your computer.)
PowerPoint Viewer (if you do not have PowerPoint)
Adobe PDF Reader
Apple QuickTime Media Player