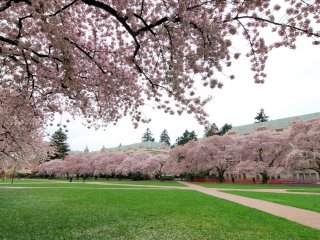 Course Type:
Instructor Led - 4 Weeks Long
Description
Objectives
Outline
Materials
System Requirements
Learn to see nature in a new way! Our "The Art of Photographing Nature" course will focus on teaching our students the art of composing beautiful photographs of nature. We will cover classic concepts of composition including isolating the subject, framing, perspective, color, design, and light and advanced creative options like depth of field, shutter speed, and the use of filters that will create more visual interest in your nature photographs.
After completing this course, you should be able to:
List isolation and composition techniques
Recognize perspective and color of the subject
Recall the elements of design and different types of lighting
Identify creative options available for the photographer  
The Art of Photographing Nature Module 1
Isolating & Composing
In Module 1, we will focus on isolating your subjects and composition techniques for creating aesthetically pleasing images. We will begin by covering lens isolation, eliminating clutter and removing distractions. Next we will move on to format and framing in relation to composition and then learn about symmetry and asymmetry. Centering subject matters, the golden mean and using live view to compose to your images will conclude the first module.
Using Lenses to Isolate

Eliminating Clutter & Removing Distractions
Format & Framing
Symmetry vs. Asymmetry
Subject in Center
The Art of Photographing Nature Module 2
Perspective & Color
In Module 2, we will discuss perspective and color as covered in Chapters 3 and 4 in your text. We begin with scale and the subject and learn about sensor size and focal length. We will also learn about different types of lenses and how they can affect your images spatial relationships. Camera angle and composition are also covered in this module. The second part of the module will focus on different color schemes and the message they convey to the viewer. Black and white color conversions conclude this module.
Scale and the Subject

Understanding Sensor Size & Focal Length
Telephoto & Wide Angle Lenses
Compressing & Expanding Spatial Relationships
Camera Angle and Composition
The Art of Photographing Nature Module 3
Elements of Design and Lighting
Module 3 covers the elements of design and the different types of lighting found in nature. The elements of design lessons consist of horizon placement, lines and shapes, patterns and textures. You will also learn how to create composite panoramas using a series of photographs. The chapter on lighting in the textbook covers quality and quantity of light, as well as color, and discusses different types of lighting including low-contrast and high-contrast. We will conclude Module 3 by learning about the photographic rules of 18 percent grey and exposing to the right.
Horizon Placement

Lines & Shapes
Patterns & Texture
Creating Composite Panoramas
Quality and Quantity of Light
The Art of Photographing Nature Module 4
Creative Options & In The Field
Module 4 discusses creative options available in camera to the nature photographer and best practices for approaching animals in the field. Creative options covered include shutter speed and depth as well as using filters and controlled lighting (flash and fill flash). We will conclude the module and the course by learning how to get closer to a variety of animals without disturbing them in their habitat or endangering ourselves.
Shutter Speed

Depth of Field
Using Filters in Your Shooting
Controlled Lighting (Flash & Fill-Flash)
Getting Close to Animals in the Field
Ed4Career is committed to being both environmentally conscious and making it easier for you to study! We're making your education mobile! All of our textbooks are now provided as eTextbooks. You can access them on your laptop, tablet, or mobile device and can study anytime, anywhere.
The move away from physical books to eTextbooks means you get the latest, most up-to-date version available. This also makes your training more accessible, so you can study anywhere you have your phone or tablet. The best part is that all materials are included in your training cost so there are NO extra fees for books!
Internet Connection
Broadband or High-Speed - DSL, Cable, and Wireless Connections
*Dial-Up internet connections will result in a diminished online experience. Classroom pages may load slowly and viewing large audio and video files may not be possible.
Hardware Requirements
Processor - 2GHz Processor or Higher
Memory - 1 GB RAM Minimum Recommended
PC Software Requirements
Operating Systems - Windows 7 or higher
Microsoft Office 2013 or higher. Also, you could use a general Word Processing application to save and open Microsoft Office formats (.doc, .docx, .xls, .xlsx, .ppt, .pptx)
Internet Browsers - Google Chrome is highly recommended


Cookies MUST be enabled
Pop-ups MUST be allowed (Pop-up Blocker disabled)

The Kindle Reader App or VitalSource Bookshelf App are needed for many of our courses (No special equipment needed. This can be downloaded for FREE onto your computer.)
PowerPoint Viewer (if you do not have PowerPoint)
QuickTime, Windows Media Player &/or Real Player
MAC Software Requirements
Operating Systems - Mac OS x 10 or higher with Windows
Mac office programs or a Word Processing application to save and open Microsoft Office formats (.doc, .docx, .xls, .xlsx, .ppt, .pptx)
Internet Browsers- Google Chrome is highly recommended


Cookies MUST be enabled
Pop-ups MUST be allowed (Pop-up Blocker disabled)

The Kindle Reader App or VitalSource Bookshelf App are needed for many of our courses (No special equipment needed. This can be downloaded for FREE onto your computer.)
PowerPoint Viewer (if you do not have PowerPoint)
Adobe PDF Reader
Apple QuickTime Media Player