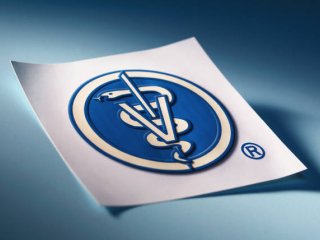 Description
Objectives
Outline
Materials
System Requirements
Watch a Demo
Veterinary Medical Terminology provides a visual approach to learning medical terms and understanding the basics of veterinary medicine. A systematic process of breaking down medical terms into their component parts allows readers to comprehend the root medical concepts and apply critical thinking skills when faced with new and unfamiliar medical terminology. Case studies exemplify how medical terminology would be experienced in an actual veterinary practice. 
The software provided with this course makes review of the concepts fun through the use of interactive games and audio pronunciation of the terms.
Prerequisite(s): None
At the completion of this course you should be able to:
Identify the core elements of veterinary medical terminology
List the steps to analyze prefixes and suffixes
Define the function and structure of systems of the body
Recall common anatomical terminology for various animals
Recognize terms to describe procedures performed on various systems of the body to treat injury and disease
Veterinary Medical Terminology Module 1
Introduction to Medical Terminology
Anatomy of a Medical Term
Prefixes & Suffixes
Combining Vowels & Forms
Analyzing Medical Terms
General Pronunciation Guidelines
Positions & Planes
Grouping Things Together
Labeling a Diagram
The Skeletal System
The Muscular System
Veterinary Medical Terminology Module 2
Common Anatomical Terms
Two Words, Same Meaning
Common Anatomical Terms for Equine
Common Anatomical Terms for Cattle
Common Anatomical Terms for Goats
Common Anatomical Terms for Sheep
Common Anatomical Terms for Swine
Common Anatomical Terms for Dogs
Common Anatomical Terms for Cats
The Digestive System
The Urinary System
Veterinary Medical Terminology Module 3
Body Systems - Part 1
Function of the Cardiovascular System
Structure of the Cardiovascular System
Pathology & Procedures of the Cardiovascular System
Function & Structure of the Respiratory System
Pathology & Procedures of the Respiratory System
Function & Structure of the Integumentary System
Pathology & Procedures of the Integumentary System
Function & Structure of the Endocrine System
Pathology of the Endocrine System
Procedures of the Endocrine System
Veterinary Medical Terminology Module 4
Body Systems - Part 2
The Reproductive System
The Estrous Cycle
Mating, Pregnancy, and Birth
The Nervous System
Central Nervous System
Peripheral Nervous System
Function & Structure of the Eye
Mechanism of Hearing
Mechanism of Equilibrium
Pathology & Procedures of the Ears
Veterinary Medical Terminology Module 5
Systems & Diseases 
The Hematologic System
The Lymphatic System
The Immune System
Oncology
Laboratory Terminology
Pathogenic Organisms
Types of Diseases
Endoscopy
Imaging Techniques
Pharmacologic and Surgical Terms
Veterinary Medical Terminology Module 6
Dealing with Specific Animals
Anatomy, Breeding, & Vaccinations
Dogs & Cats
Descriptive Terms
Horses, Donkeys, Mules, and Ponies
Terms for Unsoundness in Horses
Ruminants: Cattle, Sheep, Goats, and Camelids
Pigs and Swine Management Terms
Birds, Poultry, and Pet Bird Terms
Rodents, Ferrets, and Rabbits
Reptiles and Amphibians
**Outlines are subject to change, as courses and materials are updated.**
Ed4Career is committed to being both environmentally conscious and making it easier for you to study! We're making your education mobile! All of our textbooks are now provided as eTextbooks. You can access them on your laptop, tablet, or mobile device and can study anytime, anywhere.
The move away from physical books to eTextbooks means you get the latest, most up-to-date version available. This also makes your training more accessible, so you can study anywhere you have your phone or tablet. The best part is that all materials are included in your training cost so there are NO extra fees for books!
Internet Connection
Broadband or High-Speed - DSL, Cable, and Wireless Connections
*Dial-Up internet connections will result in a diminished online experience. Classroom pages may load slowly and viewing large audio and video files may not be possible.
Hardware Requirements
Processor - 2GHz Processor or Higher
Memory - 1 GB RAM Minimum Recommended
PC Software Requirements
Operating Systems - Windows 7 or higher
Microsoft Office 2013 or higher. Also, you could use a general Word Processing application to save and open Microsoft Office formats (.doc, .docx, .xls, .xlsx, .ppt, .pptx)
Internet Browsers - Google Chrome is highly recommended


Cookies MUST be enabled
Pop-ups MUST be allowed (Pop-up Blocker disabled)

The Kindle Reader App or VitalSource Bookshelf App are needed for many of our courses (No special equipment needed. This can be downloaded for FREE onto your computer.)
PowerPoint Viewer (if you do not have PowerPoint)
QuickTime, Windows Media Player &/or Real Player
MAC Software Requirements
Operating Systems - Mac OS x 10 or higher with Windows
Mac office programs or a Word Processing application to save and open Microsoft Office formats (.doc, .docx, .xls, .xlsx, .ppt, .pptx)
Internet Browsers- Google Chrome is highly recommended


Cookies MUST be enabled
Pop-ups MUST be allowed (Pop-up Blocker disabled)

The Kindle Reader App or VitalSource Bookshelf App are needed for many of our courses (No special equipment needed. This can be downloaded for FREE onto your computer.)
PowerPoint Viewer (if you do not have PowerPoint)
Adobe PDF Reader
Apple QuickTime Media Player