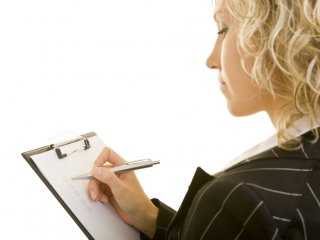 Description
Objectives
Outline
Materials
System Requirements
Watch a Demo
Management issues are fundamental to any organization: How do we plan to get things done, organize the company to be efficient and effective, lead and motivate employees, and put controls in place to make sure our plans are followed and our goals are met? Good management is essential to starting a business, growing a business, and maintaining a business once it has achieved some measure of success. This Business Management course will help you understand how to be a better manager through planning, decision making, motivating, leading, and communicating more effectively.
Prerequisite: None
After completing this course, you should be able to:
Recognize the various roles of managers and types of business management
Identify the fundamentals of managing and organizing environments
Recall methods of communication, working in groups, and stages of leadership
Discuss the basics of entrepreneurship and SWOT analysis
Differentiate between multiple leadership styles and ways of managing individuals
Business Management Module 1
Managerial Decision Making  
What Do Managers Do?
The Roles Managers Play
Major Management Characteristics
Overview of Managerial Decision Making
Reflective and Reactive Systems
Programmed and Nonprogrammed Decisions
Barriers to Effective Decision Making
Improving the Quality of Decision Making
Group Decision Making
Business Management Module 2
The History of Management  
The Early Origins of Management
The Italian Renaissance
The Industrial Revolution
Taylor-Made Management
Administrative and Bureaucratic Management
Human Relations Movement
Contingency and System Management
Business Management Module 3
Corporate Culture and Ethics  
Organization's External Environment
External Environments and Industries
Organizational Designs and Structures
Internal Organization and External Environments
Corporate Cultures
Ethics and Business Ethics Defined
Dimensions of Ethics
Ethical Principles and Responsible Decision Making
Leadership
Corporate Culture and Compliance
Corporate Social Responsibility
Business Management Module 4
International Management  
Importance of International Management
Hofstede's Cultural Framework
The GLOBE Framework
Cultural Stereotyping
Cross-Cultural Assignments
Strategies for Expanding Globally
Necessity of Global Markets
Business Management Module 5   
Entrepreneurship   
Characteristics of Successful Entrepreneurs
Small Business
Start Your Own Business
Managing a Small Business
Large Impact of Small Business
Small Business Administration
Trends in Entrepreneurship and Business Ownership
Business Management Module 6
Strategic Analysis  
Understanding the Competitive Environment
SWOT for Strategic Analysis
External Macro Environment
Micro Environment
Competition, Strategy, and Competitive Advantage
Strategic Positioning
Business Management Module 7
Strategic Management Process  
Firm Mission and Vision
The Role of Strategic Analysis in Formulating a Strategy
Strategic Objectives
Levels of Strategy
Measuring and Evaluating Strategic Performance
Organizational Structures and Design
Organizational Change
Managing Change
Business Management Module 8
Human Resource Management    
Human Resource Management and Compliance
Performance Management
Influencing Employee Performance and Motivation
Building an Organization for the Future
Talent Development
Succession Planning
Business Management Module 9
Diversity in Organizations
Introduction to Workplace Diversity
Diversity and the Workforce
Diversity and Its Impact on Companies
Challenges of Diversity
Key Diversity Theories
Benefits and Challenges of Workplace Diversity
Recommendations for Managing Diversity
Business Management Module 10
Leadership and Motivation  
The Leadership Process
Types of Leaders
The Trait Approach to Leadership
Behavioral Approaches to Leadership
Situational Approaches to Leadership
Work Motivation for Performance
Content and Process Theories of Motivation
Research on Motivation Theories
Business Management Module 11
Managerial Communication and Teamwork  
Teamwork in the Workplace
Team Development Over Time
Opportunities and Challenges to Team Building
Team Diversity
Multicultural Teams
Process of Managerial Communication
Types of Communications in Organizations
Managerial Communication and Corporate Reputation
Business Management Module 12
Planning, Controlling, and Management of Technology   
The Planning Process
Types of Plans
Goals or Outcome Statements
Employees' Responses to Planning
Management by Objectives
Developing Technology and Innovation
External and Internal Sources
Management Entrepreneurship Skills
**Outlines are subject to change, as courses and materials are updated.**
Ed4Career is committed to being both environmentally conscious and making it easier for you to study! We're making your education mobile! All of our textbooks are now provided as eTextbooks. You can access them on your laptop, tablet, or mobile device and can study anytime, anywhere.
The move away from physical books to eTextbooks means you get the latest, most up-to-date version available. This also makes your training more accessible, so you can study anywhere you have your phone or tablet. The best part is that all materials are included in your training cost so there are NO extra fees for books!
Internet Connection
Broadband or High-Speed - DSL, Cable, and Wireless Connections
*Dial-Up internet connections will result in a diminished online experience. Classroom pages may load slowly and viewing large audio and video files may not be possible.
Hardware Requirements
Processor - 2GHz Processor or Higher
Memory - 1 GB RAM Minimum Recommended
PC Software Requirements
Operating Systems - Windows 7 or higher
Microsoft Office 2013 or higher. Also, you could use a general Word Processing application to save and open Microsoft Office formats (.doc, .docx, .xls, .xlsx, .ppt, .pptx)
Internet Browsers - Google Chrome is highly recommended


Cookies MUST be enabled
Pop-ups MUST be allowed (Pop-up Blocker disabled)

The Kindle Reader App or VitalSource Bookshelf App are needed for many of our courses (No special equipment needed. This can be downloaded for FREE onto your computer.)
PowerPoint Viewer (if you do not have PowerPoint)
QuickTime, Windows Media Player &/or Real Player
MAC Software Requirements
Operating Systems - Mac OS x 10 or higher with Windows
Mac office programs or a Word Processing application to save and open Microsoft Office formats (.doc, .docx, .xls, .xlsx, .ppt, .pptx)
Internet Browsers- Google Chrome is highly recommended


Cookies MUST be enabled
Pop-ups MUST be allowed (Pop-up Blocker disabled)

The Kindle Reader App or VitalSource Bookshelf App are needed for many of our courses (No special equipment needed. This can be downloaded for FREE onto your computer.)
PowerPoint Viewer (if you do not have PowerPoint)
Adobe PDF Reader
Apple QuickTime Media Player