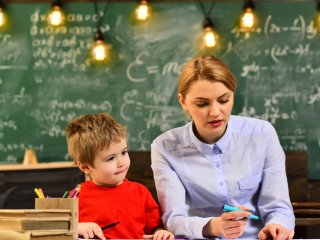 Description
Objectives
Outline
Materials
Certification
Approvals
System Requirements
Watch a Demo
There are a number of teacher's aide jobs that directly assist teachers, administrators, and instructors that are vital to the successful education of students of all ages and skill levels. A teacher's aide is an indispensable individual who performs a number of teacher's aide jobs such as providing instructional and clerical support to classroom teachers, meeting with parents, supervising children, and/or helping teachers set up for special projects. Our Teacher's Aide course will provide you with a thorough understanding of the roles and responsibilities of a paraprofessional in a classroom setting.  
Prerequisite(s): None
After completing this course, you should be able to:
Identify effective instructional techniques used in a learning environment
Recall techniques for developing as a paraprofessional, such proper communication skills and professional ethics
Define the responsibilities of a paraprofessional and recognize day to day tasks
Recognize methods for supporting basic math and pre-algebra skills
List methods for supporting primary English language and composition skills
Teacher's Aide Module 1
Effective Instruction for the Paraprofessional
Attributes Required of Paraprofessionals
Nature of the Work
Roles and Responsibilities
Instructional Supervision
Effective Instruction and Curriculum
Student Abilities
How Do I Know if Students Are Learning?
Effective Instruction Cycle
Guided Learning
Teacher's Aide Module 2
Instruction in the Learning Environment
Monitoring Instructional Effectiveness
Relationship Between Teacher Behavior and Student Outcomes
Making Progress Toward Student Goals
Appropriate Feedback
Organization and Management of the Learning Environment
Selecting Curriculum
Achievement Standards and Testing
Learner Characteristics
Metacognition and Learning Styles
Culture, Ethnicity and Diversity
Social Influences
Teacher's Aide Module 3
Student Behavior and Classroom Management
Effective Instruction and Its Influence on Behavior
Setting, Teaching and Adhering to Classroom Rules
Classroom Routines and Procedures
Recognizing and Rewarding Appropriate Behaviors
Praise
Dealing with Inappropriate Behaviors
Increasing Academic Learning Time
Transitions
Methods for Observation and Recording
Teacher's Aide Module 4
Professionalism
Laws and Regulations Affecting Paraprofessionals' Roles
Education at the National Level
State Regulations for Paraprofessionals
Classroom Level Regulations
Professional Behavior
Ethics
Communication and Conflict Resolution
Evaluation of Students
Evaluation of Adults
Paraprofessional Reflection
Improvement Goals
Teacher's Aide Module 5
Basic Math
Addition
Subtraction
Multiplication
Division
Prime Numbers
Order of Operations
Variables and Distributive Property
Integers
Fractions
Exponents
Square Roots and Irrational Numbers
Teacher's Aide Module 6
Pre-Algebra
Decimals
Comparing Decimals and Fractions
Expressions and Equations
Algebraic Prosperities of Equality
Ratios and Proportions
Percents and Equations
Mark-up and Discount
Solving and Graphing Inequalities
Teacher's Aide Module 7
Geometry
Linear Functions and Graphs
Relations and Functions
Slope and Intercepts
Algebra and Geometry
Polygons
Midpoint
Right Triangles and Pythagorean Theory
Distance Formula
Monomials and Polynomials
Word Problems
Teacher's Aide Module 8
English Grammar
Nouns and Pronouns
Adjectives and Adverbs
Verbs and Verb Phrases
Sentence Structure
Verb Forms
Simple and Perfect Tenses
The Passive Voice
Mood and the Subjunctive
Irregular Verbs
Teacher's Aide Module 9
Capitalization, Punctuation, and the Writing Process
Capitalization and Punctuation
Commas
Quotation Marks
Parentheses
Hyphens
The Writing Process
Creating a Thesis Statement
Organization
Editing and Revising
Teacher's Aide Module 10
Writing Basics
Types of Essays
Research
Citation
Most Common Errors
Fragments and Run-Ons
Subject/Verb Agreement
Pronoun Errors
Tense Errors
Spelling Errors
**Outlines are subject to change, as courses and materials are updated.**
Ed4Career is committed to being both environmentally conscious and making it easier for you to study! We're making your education mobile! All of our textbooks are now provided as eTextbooks. You can access them on your laptop, tablet, or mobile device and can study anytime, anywhere.
The move away from physical books to eTextbooks means you get the latest, most up-to-date version available. This also makes your training more accessible, so you can study anywhere you have your phone or tablet. The best part is that all materials are included in your training cost so there are NO extra fees for books!
Upon successful completion this course, students will be prepared for an entry-level position in the field and to sit for the ETS' ParaPro Assessment Certification exam. States may require additional education and experience for employment.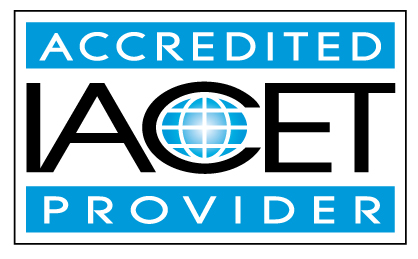 Ed4Career has been approved as an Accredited Provider by the International Association for Continuing Education and Training (IACET). In obtaining this accreditation, Ed4Career has demonstrated that it complies with the ANSI/IACET Standard which is recognized internationally as a standard of good practice. As a result of the Accredited Provider status, Ed4Career is authorized to offer IACET CEUs for courses and programs that qualify under the ANSI/IACET Standard.
The Continuing Education Unit (CEU) was created by IACET as a measurement of continuing education. One (1) IACET CEU is equal to ten (10) contact hours of participation in an organized continuing education experience under responsible sponsorship, capable direction, and qualified instruction. Under IACET's care, the IACET CEU has evolved from a quantitative measure to a hallmark of quality training and instruction. For more information on IACET, visit iacet.org.
Internet Connection
Broadband or High-Speed - DSL, Cable, and Wireless Connections
*Dial-Up internet connections will result in a diminished online experience. Classroom pages may load slowly and viewing large audio and video files may not be possible.
Hardware Requirements
Processor - 2GHz Processor or Higher
Memory - 1 GB RAM Minimum Recommended
PC Software Requirements
Operating Systems - Windows 7 or higher
Microsoft Office 2013 or higher. Also, you could use a general Word Processing application to save and open Microsoft Office formats (.doc, .docx, .xls, .xlsx, .ppt, .pptx)
Internet Browsers - Google Chrome is highly recommended


Cookies MUST be enabled
Pop-ups MUST be allowed (Pop-up Blocker disabled)

The Kindle Reader App or VitalSource Bookshelf App are needed for many of our courses (No special equipment needed. This can be downloaded for FREE onto your computer.)
PowerPoint Viewer (if you do not have PowerPoint)
QuickTime, Windows Media Player &/or Real Player
MAC Software Requirements
Operating Systems - Mac OS x 10 or higher with Windows
Mac office programs or a Word Processing application to save and open Microsoft Office formats (.doc, .docx, .xls, .xlsx, .ppt, .pptx)
Internet Browsers- Google Chrome is highly recommended


Cookies MUST be enabled
Pop-ups MUST be allowed (Pop-up Blocker disabled)

The Kindle Reader App or VitalSource Bookshelf App are needed for many of our courses (No special equipment needed. This can be downloaded for FREE onto your computer.)
PowerPoint Viewer (if you do not have PowerPoint)
Adobe PDF Reader
Apple QuickTime Media Player