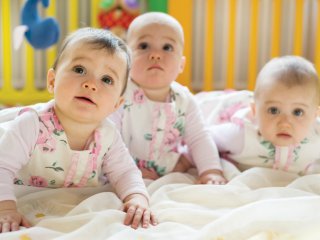 Description
Objectives
Outline
Materials
Approvals
System Requirements
Watch a Demo
Early education classrooms are becoming increasingly diverse and caregivers must be prepared to meet the unique needs of all children in their care. Our Early Childhood Development course provides a broad overview of development in children across the world. We identify elements of typical and atypical development, as well as physical, social, emotional, linguistic, and intellectual characteristics in children from diverse backgrounds.
Prerequisite: None
After completing this course, you should be able to:
Recall theories and perspectives on child development
Identify features of genetics, prenatal development, and birth
Recognize characteristics of development in newborns, infants, and toddlers
Discuss components of development in preschool age children
Recall aspects of development in primary age children
Early Childhood Development Module 1
Studying Early Childhood Development
What is Early Childhood Development?
Western Perspectives on Childhood
Interactions with Children
Curriculum Planning
Observing Children and Identifying Special needs
Understanding and Appreciating Diversity
Advocacy and Shaping of Public Policy
Early Childhood Development Module 2
Research and Assessment
Early Child Study
Correlational Studies
Experimental Studies
Qualitative/Ethnographic Studies
Assessment and Accountability Movement
Summative Assessment
Formative Assessment
Assessment to Identify Disabilities
Early Childhood Development Module 3
Theories of Child Development
Maturationist Theory
Behaviorist Theory
Psychoanalytic Theory
Cognitive-Developmental Theory
Neo-Piagetian Theories
Sociocultural Theory
Information Processing Theory
Ecological Systems Theory
Neuroscience and Theories of Development
Early Childhood Development Module 4
Genetics, Prenatal Development, and Birth
Genes and Chromosomes
Hereditary Diseases
Genetics from a Multicultural Perspective
Prenatal Development
Teen Pregnancy
Childbirth
Western Childbirth Procedures
Early Childhood Development Module 5   
The Newborn
Physical Characteristics of Newborns
Newborn Psychological States
Sleeping and Waking Activity States
Crying
Breastfeeding
Reflexes
Newborns with Special Needs
Genetic Disorders
Environmental Risk Factors
Poor Health Status and Prematurity
Protecting the Newborn Brain
Early Childhood Development Module 6
Physical and Cognitive Development of Infants and Toddlers
Physical Growth and Motor Development
Motor Abilities
Self-Care Skills
Perceptual Development of Infants and Toddlers
Brain Growth of Infants and Toddlers
Visual and Hearing Impairments
Infant and Toddler Obesity
Early Childhood Development Module 7
Language, Social, and Emotional Development of Infants and Toddlers
Receptive Communication
Productive Communication
First Words
Two-Word Utterances
Infant and Toddler Literacy
Trust and Attachment
Autonomy of Toddlers
Temperament
Early Emotions
Relationships and Egocentrism
Early Childhood Development Module 8
Physical, Motor, and Cognitive Development in Preschool Years
Gross Motor Development
Motor Play and Culture
Body-Brain Connection
Fine Motor Development
Artistic Development
Gender and Motor Development
Piaget's Theory
Vygotsky's Perspective on Cognitive Development
Information Processing
Academic Skills and Assessment
Early Childhood Development Module 9
Language, Social, and Emotional Development in Preschool Years
Sociodramatic Play
Facilitating the Play
First and Second Language Acquisition
Literacy Development
Emotional Growth
Peer Status and Friendships
Culture and Prosocial Behaviors
Sources of Variation in Social Competence
Early Childhood Development Module 10
Physical, Motor, and Cognitive Development in Primary Years
Physical Appearance and Stature
Poverty and Health Status
Motor Play and Culture
Modern Threats to Play
Schools Across Cultures
Intelligence
Culture and Traditional School Subjects
Critique of Traditional Theories
Metacognitive
Culture and School Success
Early Childhood Development Module 11
Language, Social, and Emotional Development in Primary Years
First and Second Language Acquisition
Writing in the Primary Years
Reading Development
Literacy and Culture
Sense of Competence
Types of Self-Esteem
Early Identity Formation
Peer Relationships
Moral Development
Early Childhood Development Module 12
Parents, Families, and Children
Types of Families
Family Members Who Influence Children's Development
Parent Beliefs About Child Development
Parenting Styles
Adult-Child Interactions
Risk and Protective Factors
**Outlines are subject to change, as courses and materials are updated.**
Ed4Career is committed to being both environmentally conscious and making it easier for you to study! We're making your education mobile! All of our textbooks are now provided as eTextbooks. You can access them on your laptop, tablet, or mobile device and can study anytime, anywhere.
The move away from physical books to eTextbooks means you get the latest, most up-to-date version available. This also makes your training more accessible, so you can study anywhere you have your phone or tablet. The best part is that all materials are included in your training cost so there are NO extra fees for books!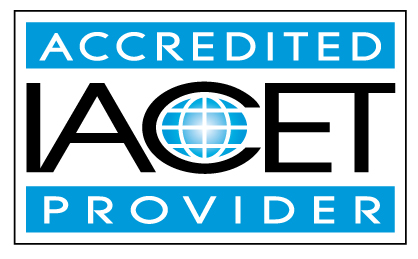 Ed4Career has been approved as an Accredited Provider by the International Association for Continuing Education and Training (IACET). In obtaining this accreditation, Ed4Career has demonstrated that it complies with the ANSI/IACET Standard which is recognized internationally as a standard of good practice. As a result of the Accredited Provider status, Ed4Career is authorized to offer IACET CEUs for courses and programs that qualify under the ANSI/IACET Standard.
The Continuing Education Unit (CEU) was created by IACET as a measurement of continuing education. One (1) IACET CEU is equal to ten (10) contact hours of participation in an organized continuing education experience under responsible sponsorship, capable direction, and qualified instruction. Under IACET's care, the IACET CEU has evolved from a quantitative measure to a hallmark of quality training and instruction. For more information on IACET, visit iacet.org.
Internet Connection
Broadband or High-Speed - DSL, Cable, and Wireless Connections
*Dial-Up internet connections will result in a diminished online experience. Classroom pages may load slowly and viewing large audio and video files may not be possible.
Hardware Requirements
Processor - 2GHz Processor or Higher
Memory - 1 GB RAM Minimum Recommended
PC Software Requirements
Operating Systems - Windows 7 or higher
Microsoft Office 2013 or higher. Also, you could use a general Word Processing application to save and open Microsoft Office formats (.doc, .docx, .xls, .xlsx, .ppt, .pptx)
Internet Browsers - Google Chrome is highly recommended


Cookies MUST be enabled
Pop-ups MUST be allowed (Pop-up Blocker disabled)

The Kindle Reader App or VitalSource Bookshelf App are needed for many of our courses (No special equipment needed. This can be downloaded for FREE onto your computer.)
PowerPoint Viewer (if you do not have PowerPoint)
QuickTime, Windows Media Player &/or Real Player
MAC Software Requirements
Operating Systems - Mac OS x 10 or higher with Windows
Mac office programs or a Word Processing application to save and open Microsoft Office formats (.doc, .docx, .xls, .xlsx, .ppt, .pptx)
Internet Browsers- Google Chrome is highly recommended


Cookies MUST be enabled
Pop-ups MUST be allowed (Pop-up Blocker disabled)

The Kindle Reader App or VitalSource Bookshelf App are needed for many of our courses (No special equipment needed. This can be downloaded for FREE onto your computer.)
PowerPoint Viewer (if you do not have PowerPoint)
Adobe PDF Reader
Apple QuickTime Media Player