Description
Objectives
Outline
Materials
Certification
Approvals
System Requirements
Watch a Demo
Ophthalmic Assistants play a vital role in eye care. They perform ophthalmic procedures under the direction or supervision of a physician. An ophthalmic allied health professional assists the ophthalmologist by collecting data, administering tests and treatments, and supervising patients. This course provides all the practical information you need to complete your day-to-day tasks as an Ophthalmic Assistant. You will learn detailed information on paramedical training, ophthalmic technology, and efficient office management. This course also covers the anatomy, physiology, optics, pharmacology, and microbiology of the eye. 
Prerequisite(s): None
After completing this course, you should be able to:
List the core elements of eye anatomy and optics
Name the steps for dealing with patients and maintaining patient records
Define contact lenses and the visual field
Identify eye and vision disorders
Recall surgical techniques and special procedures related to the eye
Ophthalmic Assistant Module 1
Basic Sciences
Anatomy of the Eye
Visual Pathway
Ocular Muscles 
Physiology of the Eye
Alignment of the Eyes
Intraocular Pressure
Color Vision
Physical Optics
Geometric Optics
Spherical and Chromatic Aberrations
Pharmacology
Prescription Writing
Ophthalmic Assistant Module 2
Clinical Practice
Microbiology
Bacteria and Viruses
Office Efficiency and Public Relations
Dealing with Patients
Scheduling Appointments
History of Present Illness
Family History
Preliminary Examination
Measurement of Glasses
Ophthalmoscopy
Ophthalmic Assistant Module 3  
Visual Function, Equipment, and Spectacles
Aspects of Vision Loss
Aspects of Visual Functions
Ophthalmic Equipment
Assessing Corneas
Determining Tear Flow
Refractive Errors
Refractometry
History of Spectacles
The Frame
Single Lenses and Monocles
Ophthalmic Assistant Module 4
Rigid and Soft Contact Lenses   
History of Glasses
Types of Lenses
Care of Glasses
Rigid Contact Lens
Optics, Terminology, and Designs
History of Hydrophilic Lenses
Inventory vs. Diagnostic Lenses
Abnormal Symptoms and Signs
Role of Corneal Topography
Ophthalmic Assistant Module 5  
Visual Fields
Dry Eyes
The Tear Film
Role of Blinking
Tear Physiology
Managing a Contact Lens Practice
Staff Development
Patient Management
Perimeters
Normal Visual Field
Automated Visual Field Testing
Differences Between Manual and Automated Perimeters
Ophthalmic Assistant Module 6
Clinical Eye Problems  
Ocular Injuries
Contusions
Penetrations
Lacerations
Ocular Emergencies
Temporal Arteritis
Common Eye Disorders
Cornea, Eyelids, Conjunctiva
Common Retinal Disorders
Foreign Body in the Eye
Ophthalmic Assistant Module 7
Common Eye Problems  
Congenital Glaucoma
Primary and Secondary Glaucoma
Classification of Uveitis
Treatment of Uveitis
Examination of a Newborn and Child
Instillation of Eyedrops
Maintenance of Ophthalmic Equipment and Instruments
Applanation Tonometer
Noncontact Tonometer
Ophthalmic Assistant Module 8
Surgical Techniques
Aseptic Technique
Minor Office Surgery
The Operative Patient
Eye Surgery
Highlights of Ocular Surgery
Surgical Correction of Presbyopia
Surgical Corrective Procedures
Ophthalmic Assistant Module 9
Types of Surgery
Assisting the Surgeon
Care and Handling of Surgical Instruments
Lasers in Ophthalmology
Pumping and Spontaneous Emission
Safety in the Laser Clinic
Ambulatory Surgery
Preparation for Admission
Refractive Surgery
Ophthalmic Assistant Module 10
Disorders and Ocular Imaging  
Corneal Collagen Crosslinking in the Management of Ectatic Diseases
Technique of CXL
Clinical Outcomes of CXL
Wavefront Aberrations and Custom Ablation
Optical Coherence Tomography
Progression Analysis
Vitreomacular Traction
Computerized Corneal Topography
Clinical Uses
Keratoconus
Ophthalmic Assistant Module 11
Imaging and Special Procedures 
Specular Microscopy
Diagnostic Ultrasound
Ultrasound Biomicroscopy 
Ocular Motility, Binocular Vision, and Strabismus
Treatment of Strabismus
Ophthalmic Photography
Digital Imaging
Goniography
Video Recording
Ophthalmic Assistant Module 12
Visual Aids and Community Ocular Programs
Visual Aids for the Partially Sighted
Optical Aids
Types of Magnifying Devices
Blind Persons in the Modern World
Partial Sight and Blindness
Art and the Eye
Reading Problems in Children
Role of Brain and Eye Dominance
Ophthalmic Assistant Module 13
Eye Care Deliveries
Cardiopulmonary Resuscitation
Computers in Ophthalmic Practice
Computer Components
Computer Tasks
Allied Health Personnel in Ophthalmology
The Certification Process of Ophthalmic Medical Personnel
Ophthalmology Ethics
Ophthalmic Assistant Module 14
Role of Assistants in Eye Care   
Ophthalmic Allied Health Personnel
Defining Scope of Practice
Privacy Practices
Testing and Certification of Ophthalmic Skills
The Development of Ophthalmic Assistants in North America
Ophthalmic Assisting in the International Community
Common Eye Diseases and Disorders
 
**Outlines are subject to change, as courses and materials are updated.**
Ed4Career is committed to being both environmentally conscious and making it easier for you to study! We're making your education mobile! All of our textbooks are now provided as eTextbooks. You can access them on your laptop, tablet, or mobile device and can study anytime, anywhere.
The move away from physical books to eTextbooks means you get the latest, most up-to-date version available. This also makes your training more accessible, so you can study anywhere you have your phone or tablet. The best part is that all materials are included in your training cost so there are NO extra fees for books!
Upon successful completion of our Ophthalmic Assistant course, students will be prepared for an entry-level position as an Ophthalmic Assistant and will be prepared, in part, to become a Certified Ophthalmic Assistant Certification (COA-A3) by taking the JCAHPO Career Advancement Tool Quiz.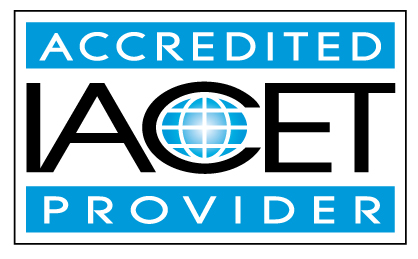 Ed4Career has been approved as an Accredited Provider by the International Association for Continuing Education and Training (IACET). In obtaining this accreditation, Ed4Career has demonstrated that it complies with the ANSI/IACET Standard which is recognized internationally as a standard of good practice. As a result of the Accredited Provider status, Ed4Career is authorized to offer IACET CEUs for courses and programs that qualify under the ANSI/IACET Standard.
The Continuing Education Unit (CEU) was created by IACET as a measurement of continuing education. One (1) IACET CEU is equal to ten (10) contact hours of participation in an organized continuing education experience under responsible sponsorship, capable direction, and qualified instruction. Under IACET's care, the IACET CEU has evolved from a quantitative measure to a hallmark of quality training and instruction. For more information on IACET, visit iacet.org.
Internet Connection
Broadband or High-Speed - DSL, Cable, and Wireless Connections
*Dial-Up internet connections will result in a diminished online experience. Classroom pages may load slowly and viewing large audio and video files may not be possible.
Hardware Requirements
Processor - 2GHz Processor or Higher
Memory - 1 GB RAM Minimum Recommended
PC Software Requirements
Operating Systems - Windows 7 or higher
Microsoft Office 2013 or higher. Also, you could use a general Word Processing application to save and open Microsoft Office formats (.doc, .docx, .xls, .xlsx, .ppt, .pptx)
Internet Browsers - Google Chrome is highly recommended


Cookies MUST be enabled
Pop-ups MUST be allowed (Pop-up Blocker disabled)

The Kindle Reader App or VitalSource Bookshelf App are needed for many of our courses (No special equipment needed. This can be downloaded for FREE onto your computer.)
PowerPoint Viewer (if you do not have PowerPoint)
QuickTime, Windows Media Player &/or Real Player
MAC Software Requirements
Operating Systems - Mac OS x 10 or higher with Windows
Mac office programs or a Word Processing application to save and open Microsoft Office formats (.doc, .docx, .xls, .xlsx, .ppt, .pptx)
Internet Browsers- Google Chrome is highly recommended


Cookies MUST be enabled
Pop-ups MUST be allowed (Pop-up Blocker disabled)

The Kindle Reader App or VitalSource Bookshelf App are needed for many of our courses (No special equipment needed. This can be downloaded for FREE onto your computer.)
PowerPoint Viewer (if you do not have PowerPoint)
Adobe PDF Reader
Apple QuickTime Media Player