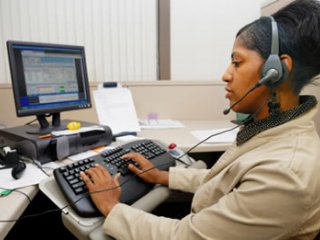 Description
Objectives
Outline
Materials
Certification
Approvals
System Requirements
Watch a Demo
Our Medical Transcription course creates a simulation approach to medical transcription that will give you a working knowledge of the medical reports most commonly used in both inpatient and outpatient care settings. You will transcribe 100s of real medical reports. The course provides an overview of basic typing skills, proper transcription techniques, punctuation fundamentals, and proofreading guidelines. We also provide you with the proper formatting, grammar, and style in accordance with AHDI. Transcription reports include: history and physical examinations, correspondence letters, charts and progress notes, and speech recognition editing. Log into the textbook resources to get even more proofreading practice and transcription experience. 
Prerequisite(s): Medical Terminology
After completing this course, you should be able to:
Recall the fundamentals of medical transcription, including skills, abilities, equipment
Recognize the core elements of transcription: punctuation, capitalization, and grammar
Identify how to properly transcribe correspondence letters
List how to accurately transcribe history and physical examination records
Differentiate between various medical reports and identify the proper ways to transcribe them
Medical Transcription Module 1
Typing Practice & Improvement
Pre-Test Your Typing Ability
Finger Positioning Exercises
Typing Practice Games
Typing Progress Tracking
Improve Your Typing Skills
Increase Your Typing Speed
Medical Transcription Module 2
Medical Transcription: The Basics
Medical Communication
Transcription Skills and Speed
Physically Challenged Transcriptionists
Ethical and Legal Responsibilities
Medical Reports and Records
Equipment and Technology
Ergonomics
Dictation Equipment
Medical Transcription Module 3
Punctuation and Capitalization
Vocabulary
Comma
Period
Decimal Point
Quotation Marks
Colon
Hyphens
Spacing with Punctuation
Capitalization Rules
Medical Transcription Module 4
Transcribing Numbers, Figures, Abbreviations, and Letters
Metric System in Medical Records
Typing Numbers
Use of Abbreviations & Acronyms
Postscript
Qualities of a Mailable Letter
Letter Formats
Letter Mechanics
Placement & Paragraphing
Signing and Mailing
Medical Transcription Module 5
Proofreading and Reference Books
Where Errors Occur
Accuracy
Types of Errors
How to Proofread
English & Medical Dictionaries
Journals & Newsletters
Medical Spelling
Compound Words
Spelling The Names of Drugs
Medical Transcription Module 6
Word Endings and Grammar Review
Plural Endings
Forming Plurals of Medical Terms
Basic Rules for Plural English Words
Noun and Adjective Endings
Homonyms
Word-Choice Pairs
Antecedents
Parallel Structure
Personal Pronouns
Tense of Verbs
Medical Transcription Module 7
Outpatient Medical Chart Notes and Physical Exam Report
General Principles for Complete Documentation in Medical Records
New Patient, Office
Established Patient, Office
Chart Note, Emergency Department Visit
Formats and Styles
Patient History
Physical Examinations
Interval History
Medical Transcription Module 8
Medical Reports and Business Documents
Discharge Summaries
Operative Reports
Pathology Reports
Radiology and Imaging Reports
Consultation Reports
Composition Guidelines
Writing Memoranda
Electronic Mail
Typing Hospital Protocols and Reports
Agenda and Minutes
Medical Transcription Module 9
Speech Recognition and Establishing Your Career
Medical Transcriptionist Terminology
Medical Document Quality Editor Terminology
Speech-Recognized Draft Editing
Demographic Data
Working from Home
Marketing Yourself
Home-Based Business
Interview Skills
Professionalism
**Outlines are subject to change, as courses and materials are updated.**
Ed4Career is committed to being both environmentally conscious and making it easier for you to study! We're making your education mobile! All of our textbooks are now provided as eTextbooks. You can access them on your laptop, tablet, or mobile device and can study anytime, anywhere.
The move away from physical books to eTextbooks means you get the latest, most up-to-date version available. This also makes your training more accessible, so you can study anywhere you have your phone or tablet. The best part is that all materials are included in your training cost so there are NO extra fees for books!
Upon successful completion of our Medical Transcription course, students will be prepared for an entry-level position doing medical transcription and will be prepared to sit for the AHDI national certification exam to become a Registered Healthcare Documentation Specialist (RHDS).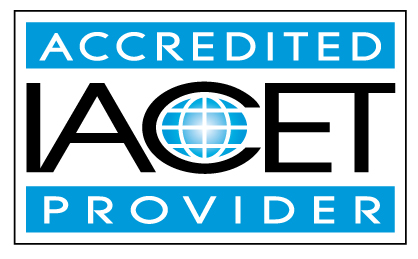 Ed4Career has been approved as an Accredited Provider by the International Association for Continuing Education and Training (IACET). In obtaining this accreditation, Ed4Career has demonstrated that it complies with the ANSI/IACET Standard which is recognized internationally as a standard of good practice. As a result of the Accredited Provider status, Ed4Career is authorized to offer IACET CEUs for courses and programs that qualify under the ANSI/IACET Standard.
The Continuing Education Unit (CEU) was created by IACET as a measurement of continuing education. One (1) IACET CEU is equal to ten (10) contact hours of participation in an organized continuing education experience under responsible sponsorship, capable direction, and qualified instruction. Under IACET's care, the IACET CEU has evolved from a quantitative measure to a hallmark of quality training and instruction. For more information on IACET, visit iacet.org.
Internet Connection
Broadband or High-Speed - DSL, Cable, and Wireless Connections
*Dial-Up internet connections will result in a diminished online experience. Classroom pages may load slowly and viewing large audio and video files may not be possible.
Hardware Requirements
Processor - 2GHz Processor or Higher
Memory - 1 GB RAM Minimum Recommended
PC Software Requirements
Operating Systems - Windows 7 or higher
Microsoft Office 2013 or higher. Also, you could use a general Word Processing application to save and open Microsoft Office formats (.doc, .docx, .xls, .xlsx, .ppt, .pptx)
Internet Browsers - Google Chrome is highly recommended


Cookies MUST be enabled
Pop-ups MUST be allowed (Pop-up Blocker disabled)

The Kindle Reader App or VitalSource Bookshelf App are needed for many of our courses (No special equipment needed. This can be downloaded for FREE onto your computer.)
PowerPoint Viewer (if you do not have PowerPoint)
QuickTime, Windows Media Player &/or Real Player
MAC Software Requirements
Operating Systems - Mac OS x 10 or higher with Windows
Mac office programs or a Word Processing application to save and open Microsoft Office formats (.doc, .docx, .xls, .xlsx, .ppt, .pptx)
Internet Browsers- Google Chrome is highly recommended


Cookies MUST be enabled
Pop-ups MUST be allowed (Pop-up Blocker disabled)

The Kindle Reader App or VitalSource Bookshelf App are needed for many of our courses (No special equipment needed. This can be downloaded for FREE onto your computer.)
PowerPoint Viewer (if you do not have PowerPoint)
Adobe PDF Reader
Apple QuickTime Media Player