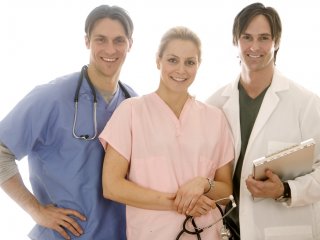 Description
Objectives
Outline
Materials
Certification
Approvals
System Requirements
Watch a Demo
Have you thought about working with other professionals providing health care to patients? Are you a good team player? As a Clinical Medical Assistant you will work closely with patients and physicians; take vital signs, interview patients, record patient information, and provide point-of-care testing. Clinical Medical Assistants are projected to be among the fastest growing occupations in the next 5 years. Our course will also provide you with the latest HIPAA regulations, the Electronic Health Record basics, and how to care for special populations. Completing our Clinical Medical Assistant program will help you prepare for a successful and rewarding career in the growing healthcare industry!
Prerequisite: Solid knowledge of Medical Terminology and Anatomy & Physiology. If you do not know Medical Terminology or Anatomy & Physiology you can take our Medical Terminology course.
After completing this course, you should be able to:
Define the daily procedures performed by the physician and medical assistant
Identify the proper guidelines of obtaining vital signs and patient information
State the methods of the administration of medication and intravenous therapy
Define the various guidelines for performing phlebotomy and microbiology charges
Identify the standard guidelines for OSHA, sterilization and disinfection
Clinical Medical Assistant Module 1
Keeping up with Medical Standards
Introduction to the Medical Record
Types of Medical Records
Documentation in the Medical Record
Medical Asepsis and the OSHA Standard
Microorganisms and Medical Asepsis
OSHA Bloodborne Pathogens Standard
Regulated Medical Waste
Bloodborne Diseases
Clinical Medical Assistant Module 2
Sterilization, Disinfection and Taking Vital Signs
Introduction to Sterilization and Disinfection
Definition of Terms
Hazard Communication Standard
Procedures for Disinfection, Sanitation and Sterilization
Introduction to Vital Signs
Measuring Body Temperature
Taking a Pulse
Calculating Respirations
Performing Pulse Oximetry
Measuring Blood Pressure
Clinical Medical Assistant Module 3
The Physical Examination
Application of Body Mechanics
Inspection
Palpation
Percussion
Structure of the Eye
Assessment of Color Vision
Structure of the Ear
Assessment of Hearing Acuity
Hearing Acuity Tests
Clinical Medical Assistant Module 4
Promoting Healing and Obstetrics and Gynecology
Introduction to Tissue Healing
Local Application of Heat and Cold
Cast, Splints, and Braces
Measuring and Instructing Patients with Ambulatory Aids
Introduction to the Gynecologic Exam
Breast and Pelvic Examinations
Vaginal Infections
Prenatal Care
Obstetrics
Postpartum Visits
Clinical Medical Assistant Module 5
Pediatrics and Minor Office Surgery
Pediatric Examination
Carrying the Infant
Pediatric Blood Pressure Measurement
Collection of a Urine Specimen
Pediatric Injections
Instruments Used in Minor Office Surgery
Sterile Dressing Change
Assisting with Minor Office Surgery
Sutures and Bandaging
Administration of Medical and Intravenous Therapy
Clinical Medical Assistant Module 6
Cardiopulmonary Procedures and Reproductive Health
Electrocardiography
Structure of the Heart
Cardiac Cycle
Cardiac Dysrhythmias
Colon Procedures
Blood in the Stool
Male and Female Reproductive Health
Sigmoidoscopy
Colonoscopy
Clinical Medical Assistant Module 7
Diagnostic Imaging and Clinical Laboratory
Introduction to Radiology
Introduction to Diagnostic Imaging
Fluoroscopy
Ultrasonography
Computed Tomography
Purpose of Laboratory Testing
Types of Clinical Laboratories
Laboratory Reports
Clinical Medical Assistant Module 8
Urinalysis and Phlebotomy
Composition of Urine
Analysis of Urine
Rapid Urine Cultures
Urine Pregnancy Test
Serum Pregnancy Test
Venipuncture
Vacuum Tube Method of Venipuncture
Skin Puncture Devices
Microcollection Devices
Clinical Medical Assistant Module 9
Hematology and Blood Chemistry
Components and Functions of Blood
Hemoglobin Determination
Hematocrit
White and Red Blood Cell Counts
Immunology
Blood Chemistry
Blood Glucose
Managing Diabetes
Glucose Meters
Clinical Medical Assistant Module 10
Medical Microbiology and Nutrition
Introduction to Microbiology
Microorganisms and Diseases
Microbiologic Specimen Collection
Culture and Sensitivity Testing
Nutrients
Carbohydrates
Fat
Protein
Vitamins
Minerals
Clinical Medical Assistant Module 11
Emergency Preparedness and Medical Procedures
Introduction to Disaster and Emergency Planning
Psychological Effects of Serious Emergencies
Emergency Action Plan
Fire Prevention Plans
Office Crash Cart
Emergency Medical Services System
First Aid Kit
OSHA Safety Precautions
 
Ed4Career is committed to being both environmentally conscious and making it easier for you to study! We're making your education mobile! All of our textbooks are now provided as eTextbooks. You can access them on your laptop, tablet, or mobile device and can study anytime, anywhere.
The move away from physical books to eTextbooks means you get the latest, most up-to-date version available. This also makes your training more accessible, so you can study anywhere you have your phone or tablet. The best part is that all materials are included in your training cost so there are NO extra fees for books!
Upon successful completion of our Clinical Medical Assistant course, students will be prepared for an entry-level position as a Clinical Medical Assistant in a health care center or doctor's office and will be prepared to sit for the NHA national certification exam to become a Certified Clinical Medical Assistant (CCMA).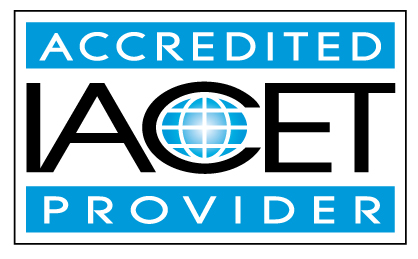 Ed4Career has been approved as an Accredited Provider by the International Association for Continuing Education and Training (IACET). In obtaining this accreditation, Ed4Career has demonstrated that it complies with the ANSI/IACET Standard which is recognized internationally as a standard of good practice. As a result of the Accredited Provider status, Ed4Career is authorized to offer IACET CEUs for courses and programs that qualify under the ANSI/IACET Standard.
The Continuing Education Unit (CEU) was created by IACET as a measurement of continuing education. One (1) IACET CEU is equal to ten (10) contact hours of participation in an organized continuing education experience under responsible sponsorship, capable direction, and qualified instruction. Under IACET's care, the IACET CEU has evolved from a quantitative measure to a hallmark of quality training and instruction. For more information on IACET, visit iacet.org.
Internet Connection
Broadband or High-Speed - DSL, Cable, and Wireless Connections
*Dial-Up internet connections will result in a diminished online experience. Classroom pages may load slowly and viewing large audio and video files may not be possible.
Hardware Requirements
Processor - 2GHz Processor or Higher
Memory - 1 GB RAM Minimum Recommended
PC Software Requirements
Operating Systems - Windows 7 or higher
Microsoft Office 2013 or higher. Also, you could use a general Word Processing application to save and open Microsoft Office formats (.doc, .docx, .xls, .xlsx, .ppt, .pptx)
Internet Browsers - Google Chrome is highly recommended


Cookies MUST be enabled
Pop-ups MUST be allowed (Pop-up Blocker disabled)

The Kindle Reader App or VitalSource Bookshelf App are needed for many of our courses (No special equipment needed. This can be downloaded for FREE onto your computer.)
PowerPoint Viewer (if you do not have PowerPoint)
QuickTime, Windows Media Player &/or Real Player
MAC Software Requirements
Operating Systems - Mac OS x 10 or higher with Windows
Mac office programs or a Word Processing application to save and open Microsoft Office formats (.doc, .docx, .xls, .xlsx, .ppt, .pptx)
Internet Browsers- Google Chrome is highly recommended


Cookies MUST be enabled
Pop-ups MUST be allowed (Pop-up Blocker disabled)

The Kindle Reader App or VitalSource Bookshelf App are needed for many of our courses (No special equipment needed. This can be downloaded for FREE onto your computer.)
PowerPoint Viewer (if you do not have PowerPoint)
Adobe PDF Reader
Apple QuickTime Media Player