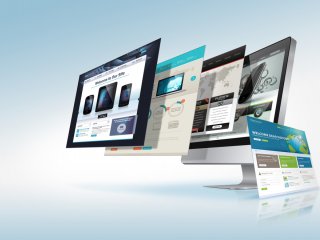 Course Type:
Instructor Led - 4 Weeks Long
Description
Objectives
Outline
Materials
System Requirements
With WordPress, you can create brilliant, highly customizable websites and blogs with just a few clicks. Thousands of plugins and a personal publishing system provide everything you need to create stunning web pages. Our WordPress course provides you with basic knowledge of how the software is structured, how to organize your web page or blog as well as themes for creating the perfect look and feel for your content. Get ready to be introduced to the world's most popular content management system for websites… WordPress! 
* You have 4 weeks to complete this course from date of your enrollment.
** Course Subject to Change.
After completing this course, you should be able to:
Recognize the basics of setting up a WordPress site
Define ways to customize pages with pictures, images, and videos
List some features of widgets, themes, and plugins 
Recognize tips for successful site management
WordPress Module 1
Introducing WordPress  
Module one provides the beginner with an introduction to the WordPress platform, an overview of the differences between WordPress.org and WordPress.com and hosting capabilities. WordPress is open source software, allowing for a wide range of customization on the part of the user. You will also be introduced to various theme and dashboard elements.  
What is WordPress?
The Costs of Owning Your Own Site
Installing WordPress
Pre-Installed WordPress Themes
Dashboard Updates and Settings
WordPress Module 2
Profile and Appearance   
Module two introduces you to customization options. You can add images, video links and audio to posts. This module will discuss how to insert images and videos into a post, as well as how use plugins, RSS Feeds, and how to set up your profile.
RSS Feeds
User Profile
Appearance Menu
Plugins
Comments
Media Library
WordPress Module 3
Writing Posts
Module three of this course helps to differentiate between pages and posts and discusses how to share your page or website on social media. This module also describes how to link posts and use categories and tags.
Pages vs. Posts
Categories and Tags
Social Sharing
Differences with Pages
Internal Linking of Posts
WordPress Module 4
Site Maintenance  
There are many things that must be put into place to make sure your site(s) are running efficiently. In this final module we discuss aspects of security and how to properly monitor website traffic. Finally, we take a look at types of WordPress websites.
Homepage
Navigation Menus
Security
Monitoring Website Traffic
Types of WordPress Websites
Ed4Career is committed to being both environmentally conscious and making it easier for you to study! We're making your education mobile! All of our textbooks are now provided as eTextbooks. You can access them on your laptop, tablet, or mobile device and can study anytime, anywhere.
The move away from physical books to eTextbooks means you get the latest, most up-to-date version available. This also makes your training more accessible, so you can study anywhere you have your phone or tablet. The best part is that all materials are included in your training cost so there are NO extra fees for books!
Internet Connection
Broadband or High-Speed - DSL, Cable, and Wireless Connections
*Dial-Up internet connections will result in a diminished online experience. Classroom pages may load slowly and viewing large audio and video files may not be possible.
Hardware Requirements
Processor - 2GHz Processor or Higher
Memory - 1 GB RAM Minimum Recommended
PC Software Requirements
Operating Systems - Windows 7 or higher
Microsoft Office 2013 or higher. Also, you could use a general Word Processing application to save and open Microsoft Office formats (.doc, .docx, .xls, .xlsx, .ppt, .pptx)
Internet Browsers - Google Chrome is highly recommended


Cookies MUST be enabled
Pop-ups MUST be allowed (Pop-up Blocker disabled)

The Kindle Reader App or VitalSource Bookshelf App are needed for many of our courses (No special equipment needed. This can be downloaded for FREE onto your computer.)
PowerPoint Viewer (if you do not have PowerPoint)
QuickTime, Windows Media Player &/or Real Player
MAC Software Requirements
Operating Systems - Mac OS x 10 or higher with Windows
Mac office programs or a Word Processing application to save and open Microsoft Office formats (.doc, .docx, .xls, .xlsx, .ppt, .pptx)
Internet Browsers- Google Chrome is highly recommended


Cookies MUST be enabled
Pop-ups MUST be allowed (Pop-up Blocker disabled)

The Kindle Reader App or VitalSource Bookshelf App are needed for many of our courses (No special equipment needed. This can be downloaded for FREE onto your computer.)
PowerPoint Viewer (if you do not have PowerPoint)
Adobe PDF Reader
Apple QuickTime Media Player