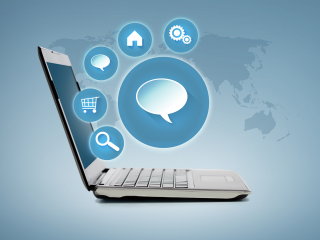 Course Type:
Instructor Led - 4 Weeks Long
Description
Objectives
Outline
Materials
Approvals
System Requirements
Social media has created an opportunity for businesses everywhere to promote and grow with just a simple push of a button. Whether you consider yourself a social media novice or a seasoned veteran, this class will give you a solid foundation and understanding of what social media is and how you can use it to grow your business. You'll learn about the most popular social media platforms—Facebook, Twitter, LinkedIn, Pinterest, and more—and study secrets for using them to promote your business. And finally, we explore techniques for measuring and tracking your social media success. 
* You have 4 weeks to complete this course from date of your enrollment.
** Course Subject to Change.
After completing this course, you should be able to:
Define social media and ways to utilize it in your business
Recall the top social media networks and how to use them for marketing purposes
Identify ways to use social media for advertising
Discuss the importance of marketing data, strategies, and how to adapt campaigns to fit your needs  
Social Media Marketing Module 1
Practicing SMM on the Social Web
Marketing is one of the hardest things to do right when it comes to running a business. Our first module will explore social media's role in social influence and the importance of marketing with social media. We work to discover your business's competitors and discuss how to launch a successful marketing campaign. 
Understanding Social Media Marketing
Discovering Your Competitors
Launching SMM Campaigns
Developing Your SMM Voice
Understanding a Marketer's Responsibilities
Social Media Marketing Module 2
Reaching Your Audience  
Our second module discusses how to choose which major social media platforms to create and promote your campaign. We explore the many social facets of Facebook, Twitter, LinkedIn, Instagram, Pinterest, Snapchat, and Tumblr. We also take a look at how to reach your audience through blogging, Reddit.com, and sharing videos via TikTok.
Exploring Strategies for Facebook
Marketing on Twitter
Creating a YouTube Strategy
Working with LinkedIn and Instagram
Discovering Snapchat and Pinterest
Engaging Customers Using Other Platforms
Social Media Marketing Module 3
Engaging with Customers  
This module discusses how to find influencers and how to engage with customers after you've set your campaign up. We explore techniques for advertising, using messaging apps, and building a marketing mobile campaign.
Marketing to Millennials
Connecting with Influencers
Using Messaging Apps
Becoming an Engaging Advertiser
Building an SMM Mobile Campaign
Social Media Marketing Module 4
Old Marketing is New Again  
In the last module of this course, we cover strategies for reaching your customers and how to incorporate social media into other areas of your company. We discuss how to change tactics and metrics to adapt to the ever-changing world of social media. Finally, we describe data and privacy recommendations.
Advocating for Your Brand
Changing Tactics and Metrics
Social Media Governance
Real Time Marketing
Data and Privacy
Ed4Career is committed to being both environmentally conscious and making it easier for you to study! We're making your education mobile! All of our textbooks are now provided as eTextbooks. You can access them on your laptop, tablet, or mobile device and can study anytime, anywhere.
The move away from physical books to eTextbooks means you get the latest, most up-to-date version available. This also makes your training more accessible, so you can study anywhere you have your phone or tablet. The best part is that all materials are included in your training cost so there are NO extra fees for books!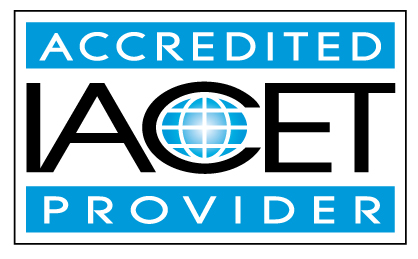 Ed4Career has been approved as an Accredited Provider by the International Association for Continuing Education and Training (IACET). In obtaining this accreditation, Ed4Career has demonstrated that it complies with the ANSI/IACET Standard which is recognized internationally as a standard of good practice. As a result of the Accredited Provider status, Ed4Career is authorized to offer IACET CEUs for courses and programs that qualify under the ANSI/IACET Standard.
The Continuing Education Unit (CEU) was created by IACET as a measurement of continuing education. One (1) IACET CEU is equal to ten (10) contact hours of participation in an organized continuing education experience under responsible sponsorship, capable direction, and qualified instruction. Under IACET's care, the IACET CEU has evolved from a quantitative measure to a hallmark of quality training and instruction. For more information on IACET, visit www.iacet.org.
Internet Connection
Broadband or High-Speed - DSL, Cable, and Wireless Connections
*Dial-Up internet connections will result in a diminished online experience. Classroom pages may load slowly and viewing large audio and video files may not be possible.
Hardware Requirements
Processor - 2GHz Processor or Higher
Memory - 1 GB RAM Minimum Recommended
PC Software Requirements
Operating Systems - Windows 7 or higher
Microsoft Office 2013 or higher. Also, you could use a general Word Processing application to save and open Microsoft Office formats (.doc, .docx, .xls, .xlsx, .ppt, .pptx)
Internet Browsers - Google Chrome is highly recommended


Cookies MUST be enabled
Pop-ups MUST be allowed (Pop-up Blocker disabled)

The Kindle Reader App or VitalSource Bookshelf App are needed for many of our courses (No special equipment needed. This can be downloaded for FREE onto your computer.)
PowerPoint Viewer (if you do not have PowerPoint)
QuickTime, Windows Media Player &/or Real Player
MAC Software Requirements
Operating Systems - Mac OS x 10 or higher with Windows
Mac office programs or a Word Processing application to save and open Microsoft Office formats (.doc, .docx, .xls, .xlsx, .ppt, .pptx)
Internet Browsers- Google Chrome is highly recommended


Cookies MUST be enabled
Pop-ups MUST be allowed (Pop-up Blocker disabled)

The Kindle Reader App or VitalSource Bookshelf App are needed for many of our courses (No special equipment needed. This can be downloaded for FREE onto your computer.)
PowerPoint Viewer (if you do not have PowerPoint)
Adobe PDF Reader
Apple QuickTime Media Player