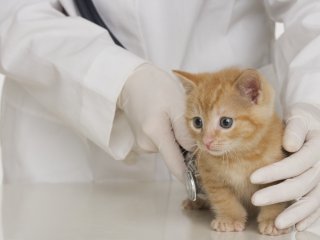 Course Type:
Instructor Led - 4 Weeks Long
Description
Objectives
Outline
Materials
Approvals
System Requirements
Becoming a Veterinary Assistant can be a rewarding career in which you have the potential to make a difference in the lives of animals and the people who love them. This course provides an overview of the history of veterinary medicine and the overall day to day operations in a hospital or clinic setting. You will be introduced to basic skills such as maintaining medical records, pet health care such as grooming and dental practices, and potential diseases that affect animals. The field of veterinary medicine is constantly growing and the job outlook is increasing. By taking our course, you will gain valuable knowledge about the field and its many opportunities!
* You have 4 weeks to complete this course from date of your enrollment.
** Course Subject to Change.
After completing this course, you should be able to:
Define the history of veterinary medicine as well as day to day procedures in a hospital or clinic setting
Recognize ways to protect against potential disease that can affect both animals and people
Identify the delicate subject of euthanasia, the death of a pet and the stages of grief
Recall proper ways of conducting laboratory, pharmacy and radiology procedures
Discover a Career as a Veterinary Assistant Module 1 Chapters 1-2
Becoming a Veterinary Assistant
Module one provides an overview of the history of veterinary medicine as well as standard day to day procedures of a hospital or clinic setting. Some of the procedures involve maintaining medical records and scheduling appointments, as well as roles and responsibilities of the veterinary team. Maintaining patient confidentiality and proper professional communication is critical to a successful career in veterinary medicine.
History of Veterinary Medicine
Careers in Veterinary Offices or Hospitals  
Day to Day Office Procedures
Professional Communication
Patient Confidentiality
Discover a Career as a Veterinary Assistant Module 2 Chapters 3-4
Reproduction and Diseases
Module two discusses protection against potential diseases that can affect both animals and people. The best ways to diagnose and treat an infestation of fleas, ticks, heartworms and other parasites will be determined. Also, the basics of cat and dog reproductive anatomy, as well as hormonal cycles, breeding times and sterilization procedures such as spaying and neutering will be discussed.
Disease Treatment and Prevention
Vaccines
Cat and Dog Reproduction
Spaying and Neutering
Anatomy and Hormone Cycles
Discover a Career as a Veterinary Assistant Module 3 Chapters 5-6
Euthanasia and Assisting Procedures
Deciding the right time to euthanize an animal is one of the hardest things can owner can potentially face. Module three will examine the delicate subjects of euthanasia, death of a pet and the stages of grief people experience after the loss. We will also explain the correct methods for performing a physical examination, grooming, dental care and administration of injections and fluids.
Death of a Pet and Stages of Grief
Euthanasia
Veterinary Assisting Procedures
The Physical Examination
Injections and Fluid Administration
Discover a Career as a Veterinary Assistant Module 4 Chapters 7-8
Hospital Procedures and Animal Behaviors
Module four will review proper laboratory, pharmacy and radiology procedures as well as surgeries and emergency pet care. Performing CPR, filling prescriptions and educating owners on medication use are all important topics that are covered. An overview of animal behaviors, what is learned and instinctive and training tips for the pet owner are provided.  
Laboratory, Pharmacy and Radiology Procedures
Pet Surgery
Emergency Situations
Learned and Instinctive Behaviors
Animal Training Tips
Ed4Career is committed to being both environmentally conscious and making it easier for you to study! We're making your education mobile! All of our textbooks are now provided as eTextbooks*. You can access them on your laptop, tablet, or mobile device and can study anytime, anywhere.
The move away from physical books to eTextbooks means you get the latest, most up-to-date version available. This also makes your training more accessible, so you can study anywhere you have your phone or tablet. The best part is that all materials are included in your training cost so there are NO extra fees for books!**
*A few course still have physical materials.
**See the "Book Grant" program information.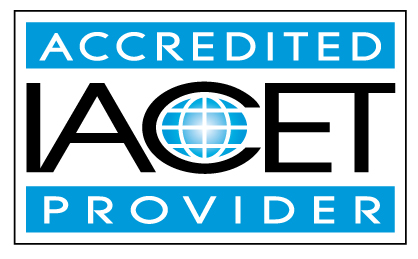 Ed4Career has been approved as an Accredited Provider by the International Association for Continuing Education and Training (IACET). In obtaining this accreditation, Ed4Career has demonstrated that it complies with the ANSI/IACET Standard which is recognized internationally as a standard of good practice. As a result of the Accredited Provider status, Ed4Career is authorized to offer IACET CEUs for courses and programs that qualify under the ANSI/IACET Standard.
The Continuing Education Unit (CEU) was created by IACET as a measurement of continuing education. One (1) IACET CEU is equal to ten (10) contact hours of participation in an organized continuing education experience under responsible sponsorship, capable direction, and qualified instruction. Under IACET's care, the IACET CEU has evolved from a quantitative measure to a hallmark of quality training and instruction. For more information on IACET, visit www.iacet.org.
Internet Connection
Broadband or High-Speed - DSL, Cable, and Wireless Connections
*Dial-Up internet connections will result in a diminished online experience. Classroom pages may load slowly and viewing large audio and video files may not be possible.
Hardware Requirements
Processor - 2GHz Processor or Higher
Memory - 1 GB RAM Minimum Recommended
PC Software Requirements
Operating Systems - Windows 7 or higher
Microsoft Office 2013 or higher. Also, you could use a general Word Processing application to save and open Microsoft Office formats (.doc, .docx, .xls, .xlsx, .ppt, .pptx)
Internet Browsers - Google Chrome is highly recommended


Cookies MUST be enabled
Pop-ups MUST be allowed (Pop-up Blocker disabled)

The Kindle Reader App or VitalSource Bookshelf App are needed for many of our courses (No special equipment needed. This can be downloaded for FREE onto your computer.)
PowerPoint Viewer (if you do not have PowerPoint)
QuickTime, Windows Media Player &/or Real Player
MAC Software Requirements
Operating Systems - Mac OS x 10 or higher with Windows
Mac office programs or a Word Processing application to save and open Microsoft Office formats (.doc, .docx, .xls, .xlsx, .ppt, .pptx)
Internet Browsers- Google Chrome is highly recommended


Cookies MUST be enabled
Pop-ups MUST be allowed (Pop-up Blocker disabled)

The Kindle Reader App or VitalSource Bookshelf App are needed for many of our courses (No special equipment needed. This can be downloaded for FREE onto your computer.)
PowerPoint Viewer (if you do not have PowerPoint)
Adobe PDF Reader
Apple QuickTime Media Player