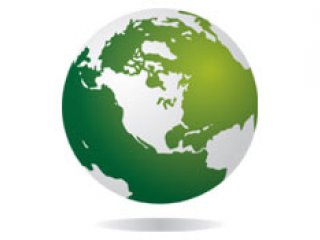 At Ed4Career we hope to set a standard for sustainable education practices in our industry. In addition to maintaining environmentally responsible business practices, we promote balanced and healthy living for our staff.
Carbon Neutral Servers Using 100% Renewable Energy
Our server company Pair.com has measured, reduced, and offset its company-wide carbon footprint. As of August 1, 2007, all of pair Networks' operations, including datacenters, support operations, administrative facilities, and employee commutes & business travel are 100% Carbon Neutral. Plus, pair Networks is powered by 100% renewable energy. Pair offers energy efficient Web hosting servers. Their Web hosting servers use platinum-rated, fully-redundant power supplies. That means they offer the most energy efficient, highest quality, and most reliable server technology to their customers.
Online eTextbook
As more and more books are moving to e-versions we have adopted them for our students. Approximately 35 textbooks can be made out of one tree and for each 35 ebooks we use, rather than traditional printed textbook, we have not only saved a tree but we have improved our environmental impact.
Encourage Company-Wide Recycling
We reduce waste via a company-wide recycling program. We recycle materials such as aluminum cans, glass, batteries, paper, and plastic. We also encourage all of our staff to recycle as well. We reuse and repurpose equipment for as long as we reasonably can. Once a piece of equipment has reached the end of its useful life, we donate parts or entire systems to various organizations.