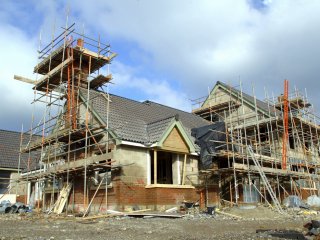 Description
Objectives
Outline
Materials
Certification
System Requirements
Watch a Demo
This Leadership in Energy and Environmental Design (LEED) Green Associate exam prep course provides a solid background in green building principles and practices in preparation for the LEED Green Associate credentialing exam. Information on exam policies and procedures, tips for effective studying, and an overview of the LEED credentialing process is also discussed. The LEED Green Associate credential demonstrates basic knowledge of green design, construction, and operations and is used to enhance any number of careers. Students will learn strategies for securing sustainable sites and building materials, forming efficient water and energy systems, combining utility, comfort and quality, reducing waste, and creating innovative designs.  
Prerequisite(s): LEED Green Associate Training 
After completing this course, you should be able to:
Recognize LEED credentialing procedures and policies
Recall the exam structure, procedure and methods for effective preparation
Identify strategies for securing sustainable sites and building materials
List strategies for creating efficient water and energy systems
Identify methods for creating innovative designs based on quality, comfort, and utility
LEED Green Associate Exam Prep Module 1
Understanding LEED
Tiers of the Credentialing Process
Application Process
Why Earn LEED Credentials?
Benefits of Green Building
Systems Thinking
Life Cycle Approach
Do Green Buildings Cost More?
Traditional Approach
Integrative Approach to Design and Construction
USGBC and GBCI
LEED Green Associate Exam Prep Module 2  
LEED Green Building and Concepts
Building Design and Construction
Homes
Interior Design and Contraction
Building Operations and Maintenance 
Neighborhood Development
The Categories of LEED
LEED-Online
Program Requirements
Steps to Certification
Special Projects
LEED Green Associate Exam Prep Module 3  
Location and Sustainable Sites
Location
Transportation
Neighborhood Pattern and Design
Site Design and Management
Rainwater Management
Heat Island Effect
Strategies
LEED Green Associate Exam Prep Module 4  
Water Efficiency and Energy
Indoor Water Use
Process Water
Outdoor Water
Atmosphere
Commissioning
Minimum Energy Performance
Refrigerants
Existing Buildings
EA Prerequisites and Credits
LEED Green Associate Exam Prep Module 5
Materials and Indoor Environmental Quality
Conservation of Materials
Environmentally Preferable Materials
Waste Management
Indoor Air Quality
Thermal Comfort
Lighting
Acoustics
Innovation
Regional Priority
 
​**Outlines are subject to change, as courses and materials are updated.**
Ed4Career is committed to being both environmentally conscious and making it easier for you to study! We're making your education mobile! All of our textbooks are now provided as eTextbooks*. You can access them on your laptop, tablet, or mobile device and can study anytime, anywhere.
The move away from physical books to eTextbooks means you get the latest, most up-to-date version available. This also makes your training more accessible, so you can study anywhere you have your phone or tablet. The best part is that all materials are included in your training cost so there are NO extra fees for books!**
*A few course still have physical materials.
**See the "Book Grant" program information.
UUpon successful completion of the LEED Green Associate course, students will be prepared to sit for the U.S. Green Building Council - LEED Green Associate Certification exam to become a Certified LEED Green Associate.
Internet Connection
Broadband or High-Speed - DSL, Cable, and Wireless Connections
*Dial-Up internet connections will result in a diminished online experience. Classroom pages may load slowly and viewing large audio and video files may not be possible.
Hardware Requirements
Processor - 2GHz Processor or Higher
Memory - 1 GB RAM Minimum Recommended
PC Software Requirements
Operating Systems - Windows 7 or higher
Microsoft Office 2013 or higher. Also, you could use a general Word Processing application to save and open Microsoft Office formats (.doc, .docx, .xls, .xlsx, .ppt, .pptx)
Internet Browsers - Google Chrome is highly recommended


Cookies MUST be enabled
Pop-ups MUST be allowed (Pop-up Blocker disabled)

The Kindle Reader App or VitalSource Bookshelf App are needed for many of our courses (No special equipment needed. This can be downloaded for FREE onto your computer.)
PowerPoint Viewer (if you do not have PowerPoint)
QuickTime, Windows Media Player &/or Real Player
MAC Software Requirements
Operating Systems - Mac OS x 10 or higher with Windows
Mac office programs or a Word Processing application to save and open Microsoft Office formats (.doc, .docx, .xls, .xlsx, .ppt, .pptx)
Internet Browsers- Google Chrome is highly recommended


Cookies MUST be enabled
Pop-ups MUST be allowed (Pop-up Blocker disabled)

The Kindle Reader App or VitalSource Bookshelf App are needed for many of our courses (No special equipment needed. This can be downloaded for FREE onto your computer.)
PowerPoint Viewer (if you do not have PowerPoint)
Adobe PDF Reader
Apple QuickTime Media Player