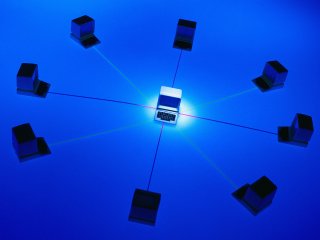 Description
Objectives
Outline
Materials
Certification
System Requirements
Watch a Demo
This CCNA 200-301 Part 2 course, in conjunction with Part 1, prepares you for the exam associated with the Cisco Certified Network Associate certification. This course introduces topics that will help you build an enterprise network so that devices connect and communicate with others. We discuss aspects of IPv4 access control lists (ACLs), security threats and vulnerabilities, IP services, network architecture, and network automation.
This course includes access to a hands-on Practice-Lab for 200-301, which will allow candidates to have training in the practical application of the course concepts without having to buy any additional software and will prepare them for success on the certification exam.
Prerequisite(s): Cisco Certified Network Associate (200-301 CCNA) Part 1
By the end of this course, you will be able to:
List concepts of IPv4 access control lists
Recall topics associated with security threats, vulnerabilities, and exploits
Identify aspects of IP services
Recognize the fundamentals of LAN, WAN, and cloud architecture
Describe details for network automation
CCNA Part 2 Module 1
IP Access Control Lists  
TCP/IP Layer 4 Protocols: TCP and UDP
TCP/IP Applications
IPv4 Access Control List Basics
Standard Numbered IPv4 ACLs
Extended Numbered IP Access Control Lists
Named ACLs and ACL Editing
CCNA Part 2 Module 2
Security Services
Security Architectures
Security Terminology
Common Security Threats
Controlling and Monitoring User Access
Developing a Security Program
Securing Network Devices
Securing IOS Passwords
Firewalls and Intrusion Prevention Systems
CCNA Part 2 Module 3
Security Services Part II
Implementing Switch Port Security
Port Security Concepts and Configuration
Port Security Violation Modes
Dynamic Host Configuration Protocol
Identifying Host IPv4 Settings
DHCP Snooping
Dynamic ARP Inspection
CCNA Part 2 Module 4
IP Services
System Message Logging
Network Time Protocol (NTP)
Analyzing Topology Using CDP and LLDP
Network Address Translation
Perspective on IPv4 Address Scalability
Network Address Translation Concepts
NAT Configuration and Troubleshooting
CCNA Part 2 Module 5
IP Services Part II  
Introduction to QoS
Classification and Marking
Queuing
Shaping and Policing
Congestion Avoidance
First Hop Redundancy Protocol
Simple Network Management Protocol
FTP and TFTP
CCNA Part 2 Module 6
Network Architecture
Analyzing Campus LAN Topologies
Small Office/Home Office
Power over Ethernet (PoE)
Metro Ethernet
Multiprotocol Label Switching (MPLS)
Internet VPNs
Server Virtualization
Cloud Computing Services
WAN Traffic Paths to Reach Cloud Services
CCNA Part 2 Module 7
Network Automation
SDN and Controller Based Networks
Network Programmability and SDN
Comparing Traditional vs. Controller Based Networks
SDA Fabric, Underlay, and Overlay
DNA Center and SDA Operation
DNA Center as a Network Management Platform
CCNA Part 2 Module 8
Network Automation Part II
REST-Based APIs
Data Serialization and JSON
Device Configuration Challenges and Solutions
Ansible, Puppet, and Chef Basics
**Outlines are subject to change, as courses and materials are updated.**
Ed4Career is committed to being both environmentally conscious and making it easier for you to study! We're making your education mobile! All of our textbooks are now provided as eTextbooks. You can access them on your laptop, tablet, or mobile device and can study anytime, anywhere.
The move away from physical books to eTextbooks means you get the latest, most up-to-date version available. This also makes your training more accessible, so you can study anywhere you have your phone or tablet. The best part is that all materials are included in your training cost so there are NO extra fees for books!
Upon successful completion of this course and Cisco Certified Network Associate (200-301 CCNA) Part 2, you will be prepared to sit for the Cisco Certified Network Associate Exam 200 – 301 CCNA certification exam.
Internet Connection
Broadband or High-Speed - DSL, Cable, and Wireless Connections
*Dial-Up internet connections will result in a diminished online experience. Classroom pages may load slowly and viewing large audio and video files may not be possible.
Hardware Requirements
Processor - 2GHz Processor or Higher
Memory - 1 GB RAM Minimum Recommended
PC Software Requirements
Operating Systems - Windows 7 or higher
Microsoft Office 2013 or higher. Also, you could use a general Word Processing application to save and open Microsoft Office formats (.doc, .docx, .xls, .xlsx, .ppt, .pptx)
Internet Browsers - Google Chrome is highly recommended


Cookies MUST be enabled
Pop-ups MUST be allowed (Pop-up Blocker disabled)

The Kindle Reader App or VitalSource Bookshelf App are needed for many of our courses (No special equipment needed. This can be downloaded for FREE onto your computer.)
PowerPoint Viewer (if you do not have PowerPoint)
QuickTime, Windows Media Player &/or Real Player
MAC Software Requirements
Operating Systems - Mac OS x 10 or higher with Windows
Mac office programs or a Word Processing application to save and open Microsoft Office formats (.doc, .docx, .xls, .xlsx, .ppt, .pptx)
Internet Browsers- Google Chrome is highly recommended


Cookies MUST be enabled
Pop-ups MUST be allowed (Pop-up Blocker disabled)

The Kindle Reader App or VitalSource Bookshelf App are needed for many of our courses (No special equipment needed. This can be downloaded for FREE onto your computer.)
PowerPoint Viewer (if you do not have PowerPoint)
Adobe PDF Reader
Apple QuickTime Media Player