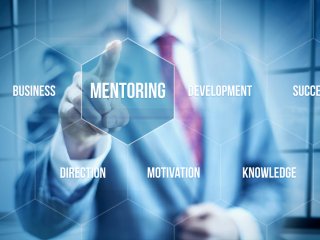 Course Type:
Instructor Led - 4 Weeks Long
Description
Objectives
Outline
Materials
Approvals
System Requirements
Six Sigma: An Introduction provides strategies to improve the quality of process outputs by identifying and removing the cause of error and minimizing variability in manufacturing and business processes. Each Six Sigma project carried out within an organization follows a defined sequence of steps and has quantified financial targets. This course explores quality management methods, including statistical methods, key organizational tips, and methods for plotting growth and performing at peak efficiency for maximum profits.
* You have 4 weeks to complete this course from date of your enrollment.
** Course Subject to Change.
After completing this course, you should be able to:
Identify the principles of Six Sigma
List the steps for creating a Six Sigma infrastructure
Recognize Six Sigma levels and tactics
Recall successful Six Sigma methodologies 
Six Sigma: An Introduction Module 1
History and Success Stories
Module 1 introduces you to the quality methodology of Six Sigma and provides a brief history of its development in the workplace. You will explore the definition of Six Sigma and how it relates to quality improvement issues. Chapters 1 and 2 will give you a basic overview of DMAIC activities, Six Sigma deployment and the tools and techniques involved, preparing you to delve into the question, "What Six Sigma Can Do For Your Company?"
Defining Six Sigma
Where is Six Sigma Found Today
Six Sigma Success Stories
Improved Customer Loyalty
Time Management
Your Team
Six Sigma: An Introduction Module 2
Deployment and Stages of Six Sigma
This lesson outlines common issues associated with Six Sigma deployment. It explores how creating a Six Sigma infrastructure can occur in several different ways. You will learn that a critical factor in deployment is developing a company culture which supports process improvement and the importance of leadership support is to cultivating that culture. This lesson goes over the first 3 phases of the DMAIC methodology and how they are used to build the framework for improvement.
Using Six Sigma with a Project

Creating a Six Sigma Infrastructure
Deployment Mistakes
Define Stage
Measure Stage
Analyze Stage
Six Sigma: An Introduction Module 3
Six Sigma Levels and Tactics
Module 3 takes you through the last two stages of DMAIC, stressing their importance for attaining and sustaining performance improvement results for the long term.  The author expounds upon a few examples of impact and outcomes of Six Sigma deployment on a variety of companies. Beyond DMAIC this lesson discusses additional Six Sigma tools and the situations in which they should be used, including their specific methodologies and tools.
Improve Stage
Control Stage
Examples of DMAIC Within a Company
DFSS
DMADV
DMADOV
Six Sigma: An Introduction Module 4
More Tactics to Use or Not to Use
This final module presents other tactics used in Six Sigma deployment. You will learn about case studies that show evidence of success using Six Sigma as well as read disparaging statements made by critics of Six Sigma. The author ties all of this information together into a comprehensive picture that will help you determine whether your company should or should not use Six Sigma.
IDOV

DCCDI
DMEDI
Will Your Company Use Six Sigma?
Critics of Six Sigma
Six Sigma Case Studies
Ed4Career is committed to being both environmentally conscious and making it easier for you to study! We're making your education mobile! All of our textbooks are now provided as eTextbooks. You can access them on your laptop, tablet, or mobile device and can study anytime, anywhere.
The move away from physical books to eTextbooks means you get the latest, most up-to-date version available. This also makes your training more accessible, so you can study anywhere you have your phone or tablet. The best part is that all materials are included in your training cost so there are NO extra fees for books!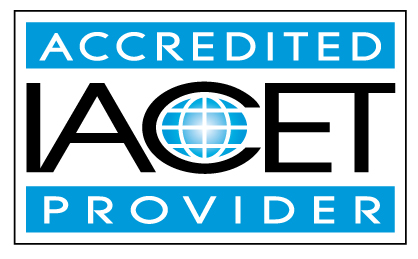 Ed4Career has been approved as an Accredited Provider by the International Association for Continuing Education and Training (IACET). In obtaining this accreditation, Ed4Career has demonstrated that it complies with the ANSI/IACET Standard which is recognized internationally as a standard of good practice. As a result of the Accredited Provider status, Ed4Career is authorized to offer IACET CEUs for courses and programs that qualify under the ANSI/IACET Standard.
The Continuing Education Unit (CEU) was created by IACET as a measurement of continuing education. One (1) IACET CEU is equal to ten (10) contact hours of participation in an organized continuing education experience under responsible sponsorship, capable direction, and qualified instruction. Under IACET's care, the IACET CEU has evolved from a quantitative measure to a hallmark of quality training and instruction. For more information on IACET, visit www.iacet.org.
Internet Connection
Broadband or High-Speed - DSL, Cable, and Wireless Connections
*Dial-Up internet connections will result in a diminished online experience. Classroom pages may load slowly and viewing large audio and video files may not be possible.
Hardware Requirements
Processor - 2GHz Processor or Higher
Memory - 1 GB RAM Minimum Recommended
PC Software Requirements
Operating Systems - Windows 7 or higher
Microsoft Office 2013 or higher. Also, you could use a general Word Processing application to save and open Microsoft Office formats (.doc, .docx, .xls, .xlsx, .ppt, .pptx)
Internet Browsers - Google Chrome is highly recommended


Cookies MUST be enabled
Pop-ups MUST be allowed (Pop-up Blocker disabled)

The Kindle Reader App or VitalSource Bookshelf App are needed for many of our courses (No special equipment needed. This can be downloaded for FREE onto your computer.)
PowerPoint Viewer (if you do not have PowerPoint)
QuickTime, Windows Media Player &/or Real Player
MAC Software Requirements
Operating Systems - Mac OS x 10 or higher with Windows
Mac office programs or a Word Processing application to save and open Microsoft Office formats (.doc, .docx, .xls, .xlsx, .ppt, .pptx)
Internet Browsers- Google Chrome is highly recommended


Cookies MUST be enabled
Pop-ups MUST be allowed (Pop-up Blocker disabled)

The Kindle Reader App or VitalSource Bookshelf App are needed for many of our courses (No special equipment needed. This can be downloaded for FREE onto your computer.)
PowerPoint Viewer (if you do not have PowerPoint)
Adobe PDF Reader
Apple QuickTime Media Player