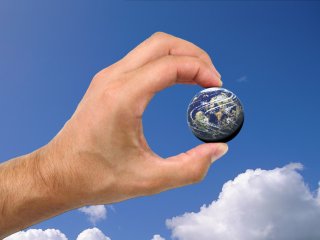 Course Type:
Instructor Led - 4 Weeks Long
Description
Objectives
Outline
Materials
Approvals
System Requirements
Our Going Green course will teach students simple, budget-friendly ways to help them and their families live a healthier, more planet-friendly lifestyle. With step-by-step instruction, our students will access uncomplicated solutions to help them conserve, reduce, reuse, and recycle, and, thus, minimize impact on the planet. They will discover that even small changes make a difference and that going green is good for our health, the planet, and even our budgets.
* You have 4 weeks to complete this course from date of your enrollment.
** Course Subject to Change.
After completing this course, you should be able to:
Identify what it means to be green and how to reuse
Recognize how to make your home green
Recall how to create a sustainable yard and outside environment
Identify how to make simple changes to enhance your green lifestyle  
Going Green Module 1
What does it mean to be green?
Green is not only healthy, inspiring, and possible. It is also necessary. In this module you will learn why you should go green and the simplest changes you can make right now.
Green Power
Waste and Recycling  
Reuse Existing Resources
Eat Organic
Unplug
Going Green Module 2
Greening Your Consumption
Consume smarter. In this section, you will take steps to green your home, your energy and your appetite.
DIY Cleaners
Reduce, Reuse, Recycle
Becoming Water Conscious
Energy Offsetting and Auditing
Organic: Safe, Local, Clean
Going Green Module 3
Greening Your Look
This section will teach you how to green your appearance, not just through your clothes, hygiene, and/or beauty regiment, but also the ever-stressful appearance of your yard. Your neighbors can't compete!
Sustainable Yards and Gardens
Green Pest Management and Weed Control
Composting
Organic Clothing and Green Fabrics
Green Personal Care Products
Going Green Module 4
Next Level: Greening Your Travel, Others, and Extreme Lifestyle Choices
In this last section, you will learn how to make smarter, more environmentally friendly choices regarding local and non-local travel, as well as make better choices for those around you. If your passion to go green extends beyond the simple steps of previous chapters, this module will help you go above and beyond green consumption.
Carbon Emissions, Oil Supply, and Driving Smarter
Alternative Modes of Transportation
Slow Travel, Ecotourism, and Green Business
Green Kids From Birth
Green Homes and Communities 
Ed4Career is committed to being both environmentally conscious and making it easier for you to study! We're making your education mobile! All of our textbooks are now provided as eTextbooks. You can access them on your laptop, tablet, or mobile device and can study anytime, anywhere.
The move away from physical books to eTextbooks means you get the latest, most up-to-date version available. This also makes your training more accessible, so you can study anywhere you have your phone or tablet. The best part is that all materials are included in your training cost so there are NO extra fees for books!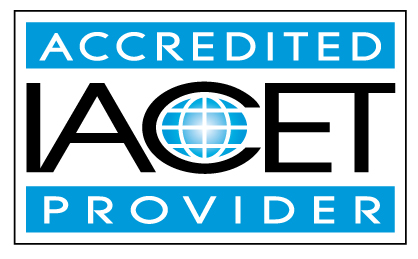 Ed4Career has been approved as an Accredited Provider by the International Association for Continuing Education and Training (IACET). In obtaining this accreditation, Ed4Career has demonstrated that it complies with the ANSI/IACET Standard which is recognized internationally as a standard of good practice. As a result of the Accredited Provider status, Ed4Career is authorized to offer IACET CEUs for courses and programs that qualify under the ANSI/IACET Standard.
The Continuing Education Unit (CEU) was created by IACET as a measurement of continuing education. One (1) IACET CEU is equal to ten (10) contact hours of participation in an organized continuing education experience under responsible sponsorship, capable direction, and qualified instruction. Under IACET's care, the IACET CEU has evolved from a quantitative measure to a hallmark of quality training and instruction. For more information on IACET, visit www.iacet.org.
Internet Connection
Broadband or High-Speed - DSL, Cable, and Wireless Connections
*Dial-Up internet connections will result in a diminished online experience. Classroom pages may load slowly and viewing large audio and video files may not be possible.
Hardware Requirements
Processor - 2GHz Processor or Higher
Memory - 1 GB RAM Minimum Recommended
PC Software Requirements
Operating Systems - Windows 7 or higher
Microsoft Office 2013 or higher. Also, you could use a general Word Processing application to save and open Microsoft Office formats (.doc, .docx, .xls, .xlsx, .ppt, .pptx)
Internet Browsers - Google Chrome is highly recommended


Cookies MUST be enabled
Pop-ups MUST be allowed (Pop-up Blocker disabled)

The Kindle Reader App or VitalSource Bookshelf App are needed for many of our courses (No special equipment needed. This can be downloaded for FREE onto your computer.)
PowerPoint Viewer (if you do not have PowerPoint)
QuickTime, Windows Media Player &/or Real Player
MAC Software Requirements
Operating Systems - Mac OS x 10 or higher with Windows
Mac office programs or a Word Processing application to save and open Microsoft Office formats (.doc, .docx, .xls, .xlsx, .ppt, .pptx)
Internet Browsers- Google Chrome is highly recommended


Cookies MUST be enabled
Pop-ups MUST be allowed (Pop-up Blocker disabled)

The Kindle Reader App or VitalSource Bookshelf App are needed for many of our courses (No special equipment needed. This can be downloaded for FREE onto your computer.)
PowerPoint Viewer (if you do not have PowerPoint)
Adobe PDF Reader
Apple QuickTime Media Player